Your Funniest Bedroom Bloopers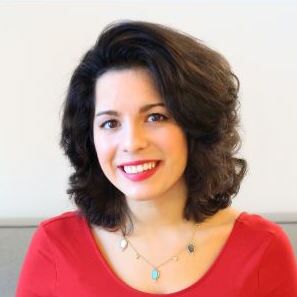 It's all perfectly timed: You've been meticulously tracking your cycle and you're confident that you're ovulating today. You plan to break out the candles and scatter those rose petals, because tonight is totally the night to try for a baby. But as the saying goes, even the best laid plans often go awry, resulting in some pretty funny bedroom bloopers. And lucky for you, our Bumpies are firm believers that some sex mishaps are too funny not to share.
"A couple Halloweens ago, my husband and I dressed up as Harley Quinn and The Joker for a Halloween party…white face paint, red lips, black eyeliner and eyeshadow on both of us. We got home from the party, went to the bedroom to take off our costumes and ended up having sex instead, in full makeup. I thought we were creepy looking before! We looked like an abstract painting when we were done!"
"This wasn't funny AT ALL at the time, but we can laugh now! I'll just say cutting and de-seeding fresh jalapeños and then getting 'warmed up' for sex does not work. We were just trying to get a quickie in before company came over and I guess he didn't wash his hands thoroughly enough. Needless to say, I was late to my own party."
"My husband was going through a horrible time with back pain, so we had a tube of IcyHot on our bed stand so that I could put it on his back when we went to bed. Well, he was in control of reaching for the lube one night, and accidentally grabbed the IcyHot instead. Let's just say…not what IcyHot is meant for!"
"Our dog has come to understand when we're ready to get it on and has apparently become scared by this. He will literally follow us to our bedroom like he normally does, realize sex is about to happen, and run away until the coast is clear! It still makes me laugh everytime it happens."
A little too much mood-lighting
"I lit candles on the nightstand to enhance the mood. A few minutes later, I suddenly noticed the pretty dark room was much brighter. A pillow made its way onto the candle and had been set ablaze! Luckily, my husband thought quickly and was able to get the flaming pillow to the bathtub. We were lucky the house didn't burn down!"
"This morning, I was trying to get my husband in the mood. Well, I didn't realize my ponytail was hanging over the end of the bed and all of the sudden…attack of the random cat! Scared the socks off me! (Just to clarify, it was more that the _attack _was random, not the cat. It was my cat.)"
"One night, my husband and I wanted to have a quiet romantic night, so we made some dinner and watched a movie. During the movie he decided to make his move. So, we made our way to bedroom, and in an effort to be sexy, he thought it would be nice to throw me on to the bed. In the process, my foot hit the bottom of the bed and I could hear this loud crack. I look down…and realized that I broken my toe! He was mortified."