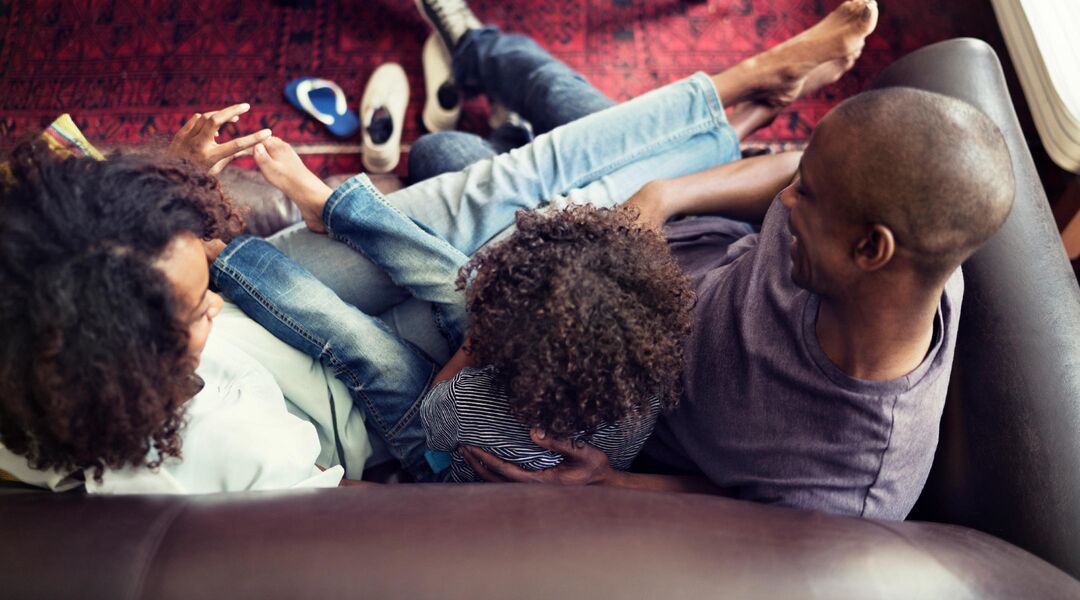 Kelsey Paine
7 Signs It's Time to Buy a New Home
Here's how to tell when you and your family have outgrown your digs.
Sure, your place was perfectly cozy and charming when it was just you and your significant other. But now that you've added—or are thinking about adding—a baby or two to the mix, your little place is starting to look less "cute" and more "crowded." Whether you're currently renting or already own, making the decision to move is a tough one. And while buying a home that's a better fit for your family's needs might seem out of reach, a low down payment option can help make the process more affordable for first-time (and even repeat!) buyers. Read on for the top reasons it might be time to trade up—then start dreaming about all the ways you can make it yours.
You may have more visitors once you welcome your first child, and you want to make sure they feel comfortable—especially when they've traveled to spend time with you. Florida mom Lisa Banks knows firsthand what that's like: "Since I had no office, I was already working in our bedroom," says the freelance copywriter. "Then, child number two arrived, making accommodating our parents even more difficult: Both sets lived outside the country and would visit for months at a time." The family has since relocated to a house with a dedicated guest room, a place Lisa feels confident she'll stay in until she and her husband are older.
If space was already tight when it was just the two of you, something's gotta give once baby arrives (along with her giant stroller and activity center)—and it's not going to be your partner's painting supplies or your sports gear. Or maybe the layout seemed fine at the time, but isn't working so well once you add a family member or two. We have "no entryway," says Michigan mom Amanda Nietling. "We either walk straight into the kitchen or straight into the living room…with no closets by either." If this sounds familiar, and it's not feasible to add extra storage or closet space, it could be time to find a home where you can stash both an extra-large easel and your ergonomic baby carrier.
"We have five people living in a three bedroom/one bath ranch, so there's usually a line," says North Carolina mother April Harvey. Same goes for Ohio mom Allie Vance, who also encounters a traffic jam getting ready every morning with her husband and 3-year-old son. "We are pregnant and expecting in February, so we need that extra room!" she says. An extra bath could make all the difference, whether you can add one to your current home or decide to look for a place with additional loos.
After the umpteenth temper tantrum over shared space, you realize those bunk beds may have overstayed their welcome. "When we started in our one bedroom New York City apartment, it was just me and my wife," says dad David Waring. They then welcomed two children within three years. "While it was nice being close together, tensions started to rise as soon as my youngest could move around on her own." Waring and his brood moved to a roomier home in the New Jersey suburbs and couldn't be happier with their new digs: "A weight feels like it has been lifted off our family with all our new space!"
You and your other half may have bonded over your mutual desire not to have any kids when you first started dating, but things change. Diane Melvin and her husband were perfectly happy as a duo living in "small, modern" homes for the past ten years. Then an encounter with a big family changed their minds. "Needless to say, we scrapped the small home idea and are now searching for a farmhouse to start our new family," she says. "(My husband) and I had never really considered how fun having a family could be."
If you thought the amount of baby gear was bad now, just wait until they get older. From bicycles to playhouses, kids' stuff doesn't just take up space inside, but outdoors as well. After purchasing a townhouse with her husband eight years ago, Alyssa Macones now has three children and one on the way. "The kids need an outside space for bikes and bubbles and blow-up pools," she says. Her husband's side of the garage is already completely cramped with the children's gear, so they're currently in the process of buying a home where they'll have room to spread out.
There's a unique sense of freedom you have when it's just you and your partner, since you can decide to change jobs or move across the country at any time. But when you have children, cultivating a sense of stability becomes more important. "We rented and moved four times in six years until we found our forever home," says Illinois mom Kelley Kitley. "We were committed to securing a permanent place to raise our family." After all, putting down roots—and growing them together—is one of the best things about having a family.
The Bump and Fannie Mae present Home Within Reach a sponsored series that gives new families the lowdown on home-buying. Ready to become a homeowner? Find out about a low down payment option that could make it more affordable than you'd think.
Photo: Portra/iStock