Top 10 Big City Names
Want to give baby a unique name packed with some history? Check out our roundup of popular city-inspired names.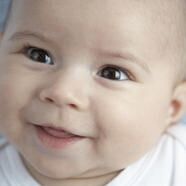 After Posh and Becks paved the way with baby Brooklyn, naming baby after mom and dad's favorite city has grown as a trend. Want to bestow a baby name loaded with history and great memories? Whether you fell in love in Paris or had a blast in Dublin, here are some big-city baby name ideas to help you brainstorm.
Which ones did we miss? Add them in the comments section below.