When Will Baby Crawl?
I know it means chasing baby around the house, but when will baby become mobile?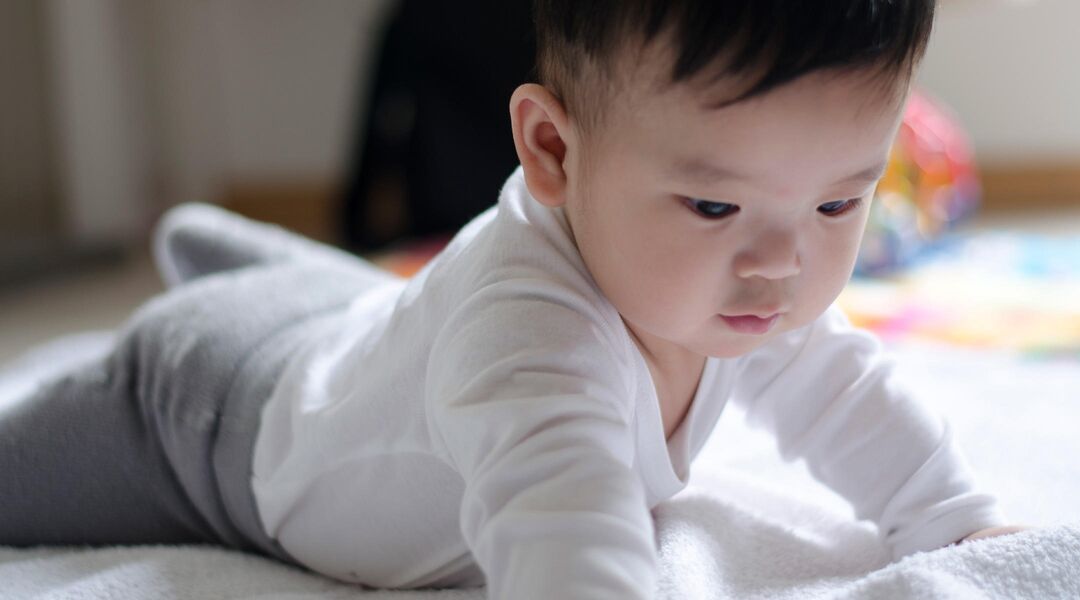 Crawling is defined as getting from point A to point B—so it includes the "army crawl" (more like a drag) and variations of the all-fours crawl. It'll typically happen between six and eight months, but some babies will go for it at five months. Crawling technically isn't a milestone, says pediatrician Cheryl Wu, MD, because some babies skip it altogether. That doesn't mean anything is wrong. Since doctors now recommend that babies sleep on their backs to reduce the risk of SIDS, babies have less tummy time and fewer opportunities to learn to crawl. So some just skip right to pulling up.
The main precursor? Baby has to be able to get onto his belly first. After that, look out for all kinds of movement. "If you watch a bunch of six- to twelve-month-olds in one room, they're moving in all different directions," Wu says. "Some babies scoot on their butts. Some kind of creep on their hands and feet. Others just roll over." The late crawlers, or nine- to ten-month-olds, are actually really proficient at crawling, since they're starting off stronger.
Give baby plenty of tummy time so she can practice holding herself up with her arms, and eventually, legs. "Whenever baby is awake and quiet, put her on her belly," Wu says. Again, don't worry too much if baby doesn't crawl. Walking is a much more important milestone and that'll come later — anywhere from nine to seventeen months.
Plus, More from The Bump: