33 St. Patrick's Day Baby Names Guaranteed to Bring You the Luck O' The Irish!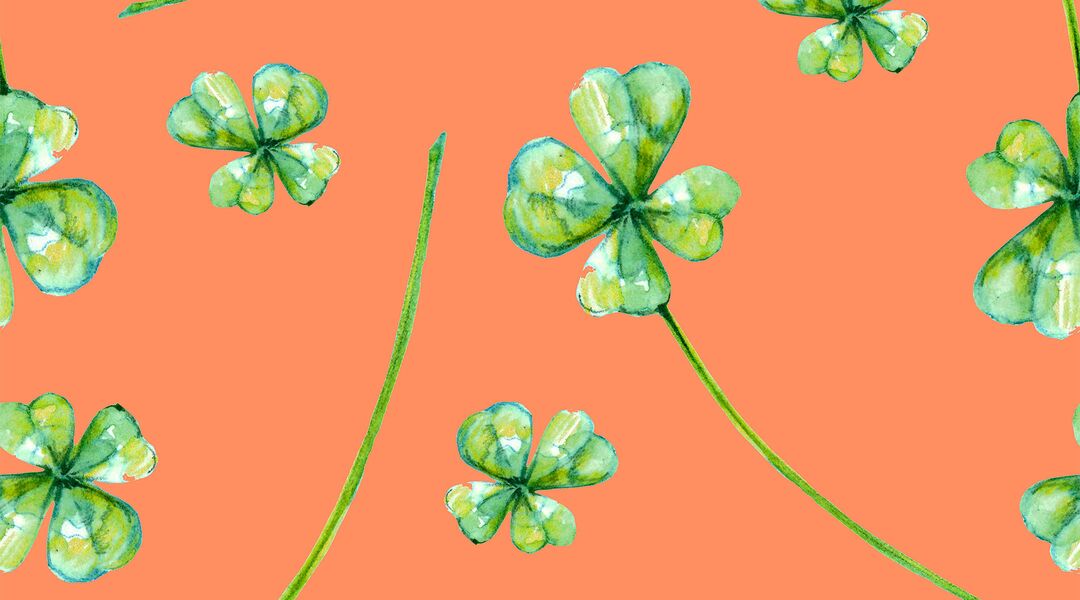 Get ready to shake your shammy, mama — 'cause it's almooooost St. Patrick's Day!
While most of the festivities kicked off last weekend, we know you've been waiting all week to relax, celebrate your Irish heritage (or non-Irish heritage, because really — everyone is Irish on St. Patrick's Day!) and cook up that delicious corned beef and cabbage. My mouth is watering just thinking about it, to be totally honest with you.
Personally, we couldn't think of a better way to celebrate the holiday than by putting together a dynamite list of Irish inspired baby names! So if you're passing on the green beer this year, don't worry — you're not missing out on the fun. These names are are all that and a pot of gold at the end of the rainbow.
Check 'em out:
Aiden — means fiery
Annabella
Blane
Brenden — means little raven
Brody
Charm
Clancy — means red headed
Clover
Connor
Delaney
Emerald
Finn — means red haired son
Fagan — means little fiery one
Glenna
Gold
Graham
Green
Irish
Isolde
Kane — means tribute
Kenzie
Lana — means peaceful, attractive
Logan
Lucky
March — inspired by the month
Nolan
Patrick — inspired by St. Patrick's Day!
Quinlan — means strong
Rainbow
Rian — means little king
Sage
Sullivan
Teagan
What's your favorite name?