6 Adorable Ways Kids Say 'I Love You'
It's the thought that counts.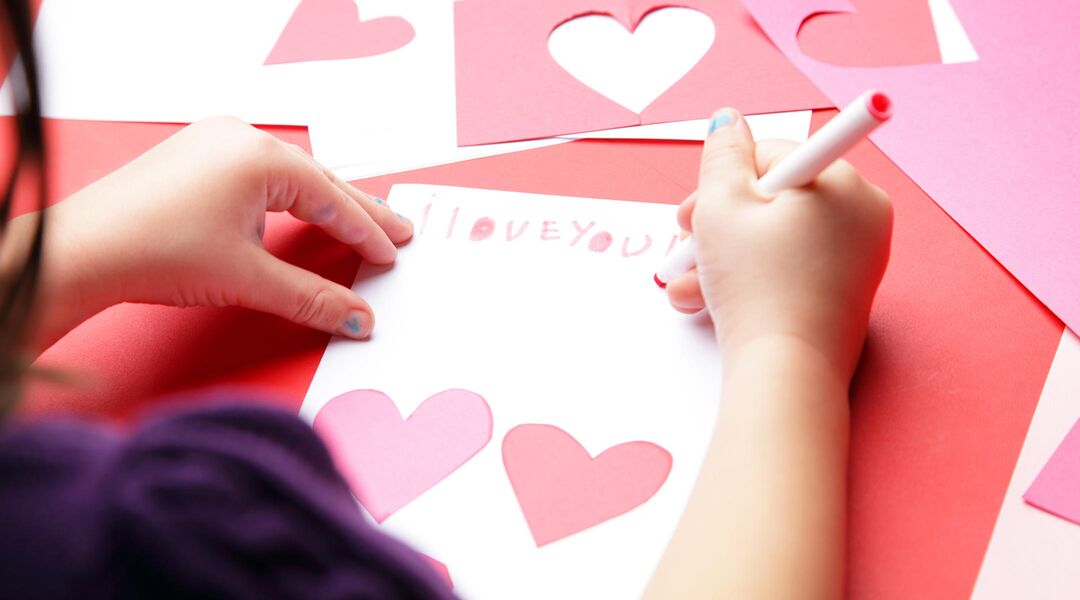 They may not always have the words to express themselves, but kids definitely have feelings. That's the no. 1 takeaway from Martin Bruckner's blog Spaghetti Toes, which illustrates and celebrates the absurd, adorable and sometimes profound things kids say.
But what about feelings of love? No matter how young, your child probably has his or her own special way of showing affection. In honor of Valentine's Day, we asked parents to share the funniest and sweetest ways their kids have said "I love you," and we teamed up with Bruckner to bring them to life.
Martin Bruckner is the creator of the blog Spaghetti Toes. His first book, I LOVE YOU WITH ALL MY BUTT: An Illustrated Book of Big Thoughts from Little Kids, will be published in April from Workman Publishing. (Available for pre-order on Amazon.) He and his family live in Omaha, Nebraska. You can find Martin's work on Facebook, Instagram, Etsy, and Twitter.