Try Not to Be Jealous of These Baby Spa Days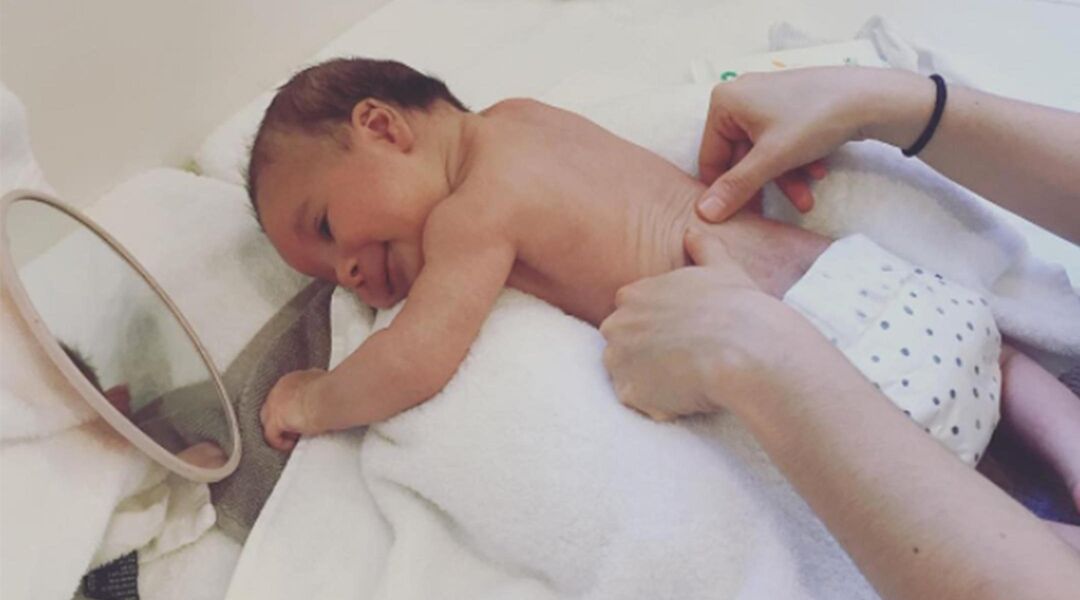 Let's start by saying we've been on top of this baby spa trend for years. Years! But now that Instagram is a thing, we can offer photographic evidence of the adorableness of baby spas. Are they necessary? Probably not. Necessary to brighten your day? Definitely.
Last week, a feature in Cosmopolitan gained Baby Spa Perth, an Australian infant spa, viral attention. A newly-opened resource for "hydrotherapy and infant massage for babies aged 2 days to 6 months," Baby Spa uses its very own 'Bubby' flotation devices so that babies are both supported in the water and able to move on their own.
It's really cute.
After the water session, which lasts 10 to 15 minutes during the first visit depending on baby's reaction (as tolerance develops, they can lounge for up to 30 minutes), it's time to head to the massage table.
Must be tough.
Here in the US, Float Baby in Houston, Texas, has been doing the same thing for years. And as owner Kristi Ison explains, this pampering comes with some specific benefits.
"What we find is that the babies find the water very soothing and relaxing," Ison told TODAY. "Before they can roll over, they want to move and they're not able to—they're either in a carrier or being held—and so when we put them in the water and they experience that freedom, they really enjoy it. The younger the babies are, the better they react to the water because they recently spent nine months floating in amniotic fluid in the womb."
Because of concerns regarding misuse, neither Float Baby nor Baby Spa sell their flotation devices for parents to use at home. But a similar neck float, the Otteroo, is a pediatrician-approved device for babies 8 weeks and up, intended for the tub or the pool.