'I Don't Know Why I'm Having Such a Hard Time With This': Back to School From a Parent's Perspective
"Kindergarten. First grade. Sixth grade. College. I can't see when this will get easier for me."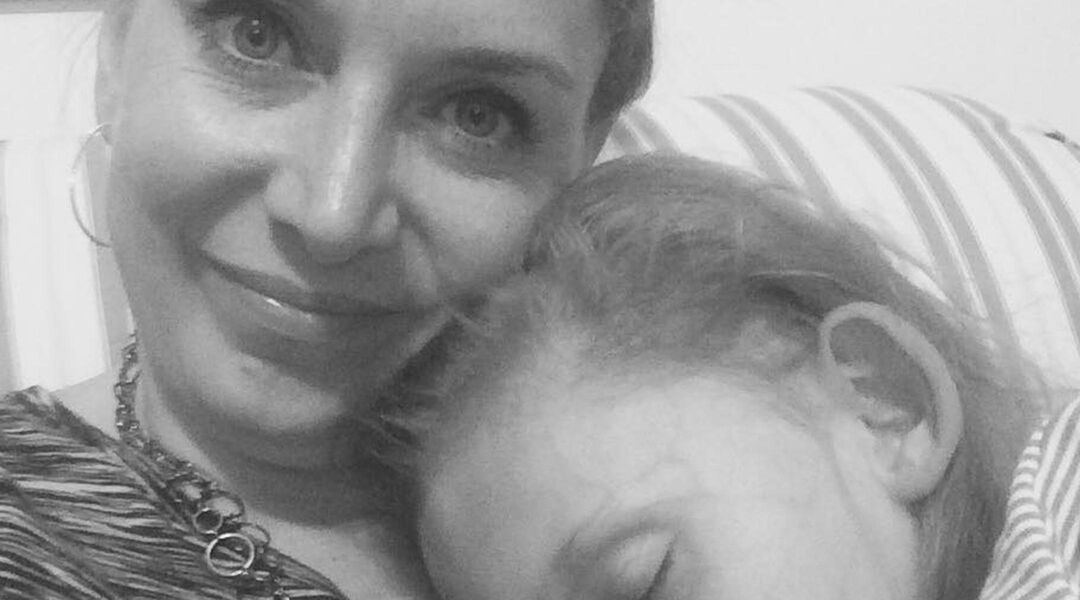 As worried as you may be about your kids' adjustment to school—Will they behave? Will they miss you? Will other kids be nice?—it's worth noting that this is an adjustment for you as well. Knowing that other parents must be struggling with this transition as much as her, blogger mom Mia Carella shared her view of the back-to-school send-off in an emotional Facebook post last week.
And this is her daughter's second year of school.
"They said it would get easier. They said last year would be the hardest, being the first time and all," Carella begins. "They said this year would be better; that I'd be happy to see her go back to school after a long summer. Nope."
Carella explain the difficulties are one-sided; her daughter loves school."
"I don't know why I am having such a hard time with this. My little girl is so excited to be starting school again. She missed her teachers so much and can't wait to see them everyday again," she says. "I, on the other hand, am struggling. It's déjà vu all over again. Flashback to one year ago. It feels just as raw and real as the first time I had to let go and send my daughter off on that yellow school bus out into the world."
What is it about the first day of school that makes this separation so heartbreaking? For Carella, it's relinquishing control.
"Letting our hearts—our whole worlds—walk out into the world alone without us is never easy. We have to trust that the world will treat them as we would," she says. "Trust that we can loosen our white-knuckled grip that we think is holding everything together, and let them go. Let them grow. But, it is hard—one of the hardest things I've ever done."
Bottom line? Carella wants other parents feeling this way to know they're not alone. And for all the moms and dads struggling, we have some first day of preschool photos that will bring a smile to your face. After all, it's hard not to be excited when your kid's this excited: