These 'Belly Beads' Are Helping New Moms Breastfeed
The biggest way they help? By offering peace of mind.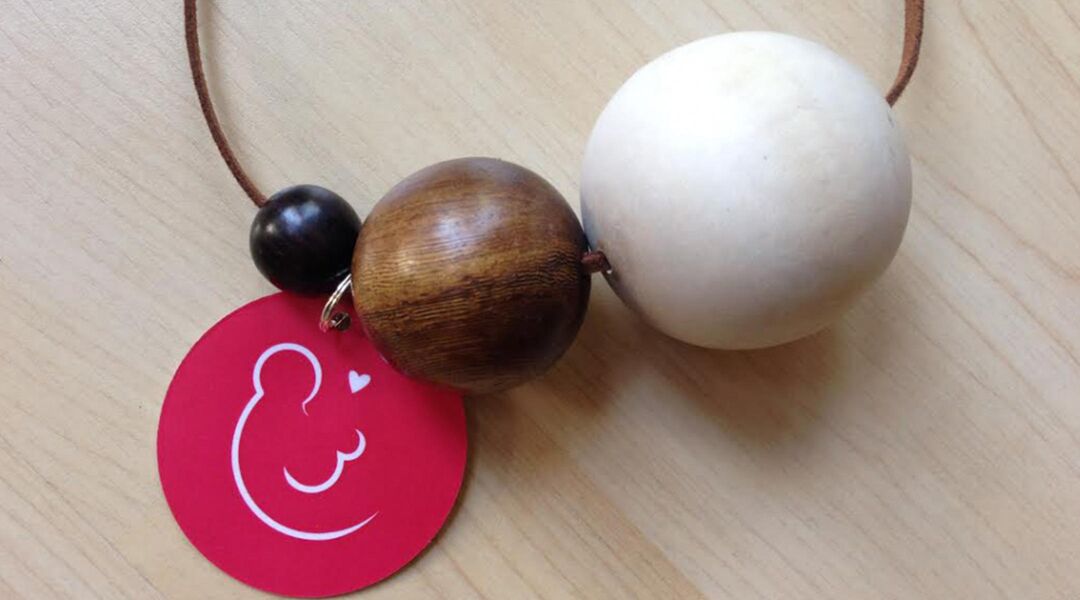 As natural as it is, breastfeeding for the first time can be awkward, frustrating and confusing. Are you doing it right? Is baby getting enough milk? How can that initial colostrum possibly be enough? To give new moms peace of mind, lactation consultants are using Belly Beads to show just how tiny a newborn's stomach is. A little milk can go a long way.
The beads typically come in a set of three. Each bead is a different size and represents a newborn's stomach capacity on day 1, day 3 and day 10. Essentially, this lactation tool makes it easy for parents to see how little milk baby actually needs in one feeding—and helps them understand why babies feed so often.
Belly Beads have recently been introduced to Arkansas hospitals to help improve the state's breastfeeding rates. Only 29 percent of Arkansas moms are exclusively breastfeeding at 3 months, despite AAP recommendations to do so through at least 6 months. And the dropoff is large: by 6 months, only 10 percent of moms are exclusively breastfeeding.
The hope is that through education, Belly Beads will keep moms nursing by preventing a fear of not having enough.
"That shows them that the mother does not actually have to have a lot of milk right at that time to feed her baby," University of Arkansas for Medical Sciences lactation consultant Lactation consultant Lisa Fulgham, RN, tells local news station KARK. "Many times it just takes a few drops every couple hours."