Breaking: Beyoncé Is Not the First Celebrity to Drink on a Postbaby Date Night
Here's why it's not as big of a deal as mom-shamers are making it.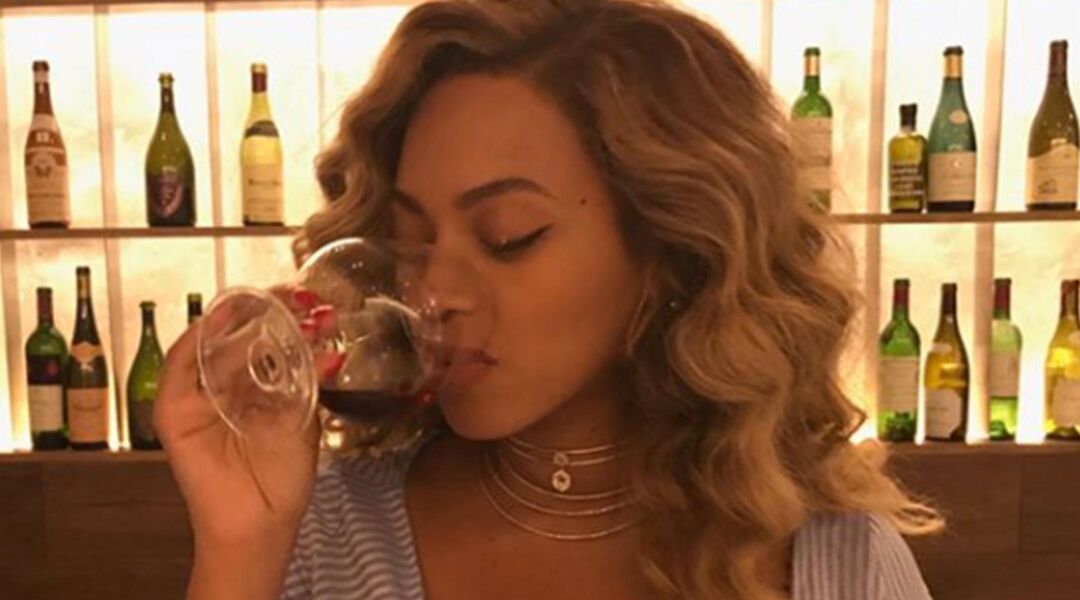 To badly paraphrase Benjamin Franklin, in this world nothing can be said to be certain, except death, taxes and mom-shamers. Moms in the public eye can be especially susceptible to internet pile-ons, something that celebrities like Beyoncé are all too familiar with.
When Beyoncé posted a picture on Saturday of her and JAY-Z on a date night after the recent birth of their twins, some of the commenters could only focus on the (apparent) glass of wine in her hand. One comment summed up the concerns best: "Arent u breastfeeding?!???"
They were referring to the question of whether it's safe to drink while breastfeeding, a debate that's been largely settled by the medical community. The American Academy of Pediatrics Committee on Drugs says that you can, in fact, safely drink without harming baby, but moderation is definitely key.
Now, it's possible that the commenters' concerns are entirely unfounded if she was drinking a mocktail and merely holding that glass like alcohol. Beyoncé has been a big supporter of breastfeeding in the past, so it stands to reason that she's probably breastfeeding Sir and Rumi. But she's hardly the first celebrity to be cast under the date-night shaming spotlight. Chrissy Teigen has been (way unfairly) criticized for going on a date with her husband "too soon" after birth, while Kelly Clarkson has been come under scrutiny for "pumping and dumping."
While commenters might not be well-versed in the latest medical research, The Bump certainly has the 411 on the dos and don'ts of alcohol and breastfeeding. Long story short, pumping and dumping doesn't actually purify your milk supply—times does. And while alcohol in your bloodstream might make you produce less milk, it's not super dangerous for baby. If you still have more questions, here's all the information.