The Important Reason Blake Lively and Ryan Reynolds Are Advocating for Infant CPR
Consider this your new parent superpower.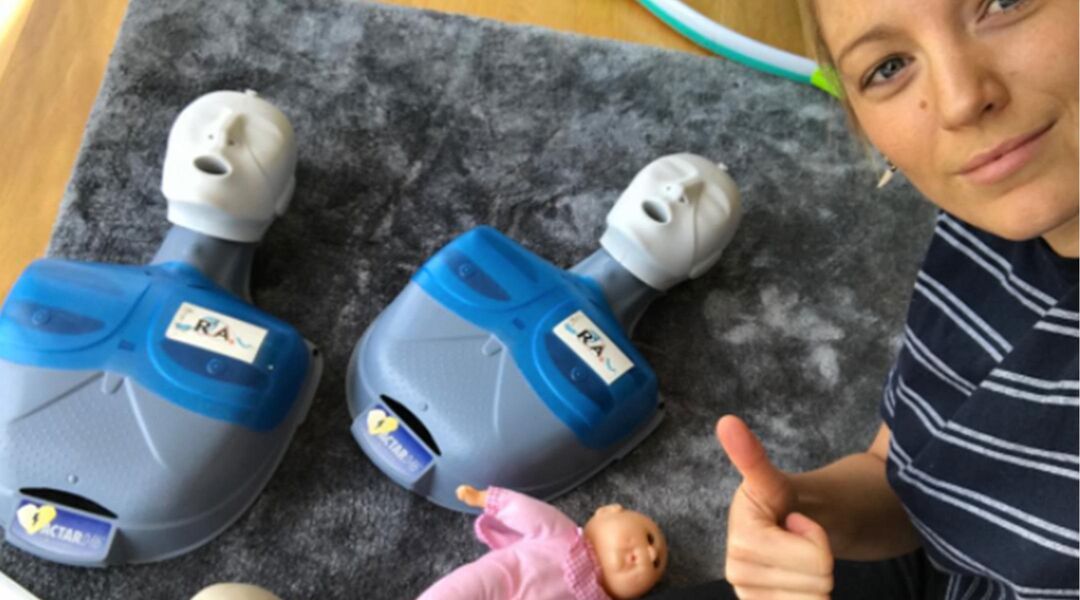 From the moment you see those two pink lines, there's nothing you want more than a happy, healthy baby. So you eat right, pass on the much-needed glass of wine after a long day and babyproof the heck out of your home. But parents-of-two Blake Lively and Ryan Reynolds are encouraging all parents to do one more thing to ensure baby's safety: take an infant CPR class.
"ALL MAMAS AND DADDIES OUT THERE—I can't recommend this enough," Lively writes on Instagram with a photo of CPR training dummies. "Google 'infant CPR class near me' and you'll see lots of listings. For those of you who haven't done it, you will love it."
Lively posted after she and Reynolds took a CPR class focused on infants and toddlers. But for Reynolds, this wasn't his first time trying the life-saving skill.
"Years ago, I took a CPR class through the Red Cross," Reynolds writes on his own Instagram. "And holy sh*t, I ended up saving my nephew's life because I knew what to do!"
The couple's posts highlights the importance of learning CPR and encourages other parents to share their stories.
"I saved my daughter's life because of this course," one Instagram users writes. "She was a little over one and choking on a little piece of chicken. Forever grateful!"
"Everyone should know CPR! I got certified and less than a week later, my 6-month-old son choked and stopped breathing. A couple hours out of my day saved me from a lifetime of sadness," wrote another.
Even the Red Cross responded to Lively's post, sharing a link where people can sign up for a CPR class near them.
If you're still not convinced, remember that babies aren't necessarily primed to avoid choking. They have a lot to learn after they enter this world: how to crawl, how to talk, how to sleep through the night. Learning how to safely chew is also on that list. The risk of choking starts before baby is eating solid foods—she can choke on breast milk, saliva and even mucus if she's sick.
No matter where you live or how old your children are, learning the basics of infant CPR can mean the difference between life and death.