Even Blake Lively Gets Jealous of Other Moms
Proof that we all fall victim to Instagram envy.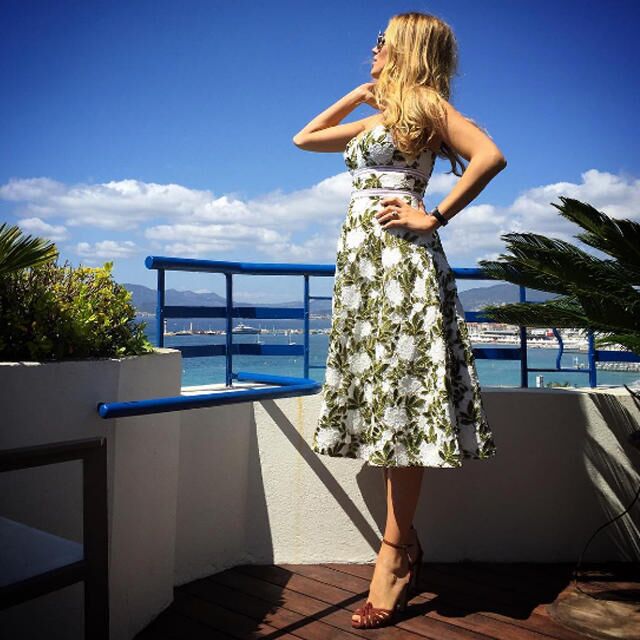 The grass is always greener on the other side, right? In spite of her Instagram including shots that look like this:
Blake Lively is harboring some major Insta-envy. On Wednesday's episode of Late Night with Seth Meyers, Lively, who was there to promote her new movie The Shallows, gushed to the host about Instagram influencer Kristen Mittler ( @OldJoy), a stay-at-home mom from Ohio.
"She just made having a baby look lovely," Lively said. "Everything is white and she always has a fresh blueberry pie that's steaming and scones and clotted cream and she's reading The Old Man and the Sea and her little boy is rolly with bonnets."
It's all true.
All of it.
"I went from loving her to wanting to kidnap her so that she won't post anymore torture for me," Lively joked, adding, "My kid is like playing with like explosive devices."
Any detonations aside, it seems Lively is pretty enamored with her 18-month-old daughter, James. "She's the most fun, funny human being I've ever been around in my life," she told TODAY on Monday. We'll see if that still holds true in a few months; Lively and husband Ryan Reynolds are pregnant with baby no. 2.
Lively's Instagram reaction is proof that even celebrities second-guess their parenting abilities. But, as we're here to assure you, parenthood is rarely picture-perfect. Our no. 1 piece of advice? Stop comparing yourself to other moms. Easier said than done— here's a guide to help.