Mother With Breast Cancer Documents Last Day of Breastfeeding
Her story shows why you should check your changing body for not-so-normal changes.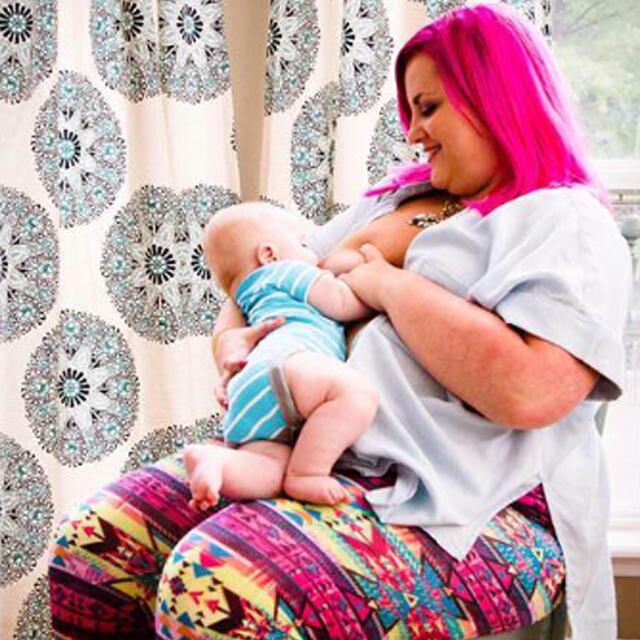 Natasha Fogarty was four months into motherhood with her son, Milo, when she felt a hard lump on her breast.
"I thought it was just my milk coming in," Fogarty, 29, told PEOPLE. "Your boobs change, they can get lumpy, so I thought it was nothing," she said. "And then I realized after a few months that this particular lump wouldn't go away even when all the other ones would. I would push it and move it around and it just stayed."
When Fogarty went to the doctor, she found out the lump was a sign of breast cancer, and she'd need to undergo a double mastectomy. She soon after had her left breast removed.
"I was just sad and devastated that I couldn't breastfeed [Milo] anymore," Fogarty said.
With the realization that she'd never have her breast again to nourish her son, Fogarty sought to capture the beautiful bond she shared with Milo. After she reached out on Facebook, a high school friend, Kari Dallas, offered to take the pictures for free, adding her photos to a growing list of powerful breastfeeding images. Knowing she'd lose her hair to chemotherapy, Fogarty dyed her locks pink—her favorite color—for the photoshoot.
Fogarty shared the photos in Breastfeeding Mama Talk, where she wrote, "My breastfeeding story stopped just Sunday. I wanted and planned to breastfeed for a year. Unfortunately to save my life I had to stop…I was lucky to be able to cherish the last week of our breastfeeding journey."
The new mom is now healing from her mastectomy and will begin 24 weeks of chemotherapy. Three of her close friends donated breast milk when Milo wouldn't respond to formula.
Fogarty's story raises the question: How can you monitor your changing postbaby body for changes that aren't so normal? Leaky boobs and a larger cup size are to be expected—particularly if you're breastfeeding—and your breasts might never be quite the same after having a baby. But not all change is inevitable.
"No one knows your body like you do, and consequently, you will be the first to notice when something doesn't seem right," Rachel Borton, MSN, FNP-BC, director of the Family Nurse Practitioner online program at Bradley University, tells The Bump. "While it's difficult to comprehend, women may still develop breast cancer while breastfeeding. Paying attention daily to your frequently changing breasts is critical to successful breast health."
The National Breast Cancer Foundation recommends women conduct breast self exams (BSE) monthly. Nearly half of all breast cancer diagnoses are initially identified by women conducting their own BSEs, according to Borton.
The good news: Although she had to cut her nursing short, the time Fogarty spent breastfeeding upped her odds of beating cancer. While doctors have known for a while that breastfeeding reduces lifetime risk of breast cancer, this 2015 study found women who breastfed had a lower risk of recurrence of the luminal A subtype of breast cancer—the most common diagnosis. These women were also 28 percent less likely to die of breast cancer.
Check out more reasons to breastfeed here.