Breastfeeding Mom Emoji Could Be on Its Way
Coming soon to a smartphone near you?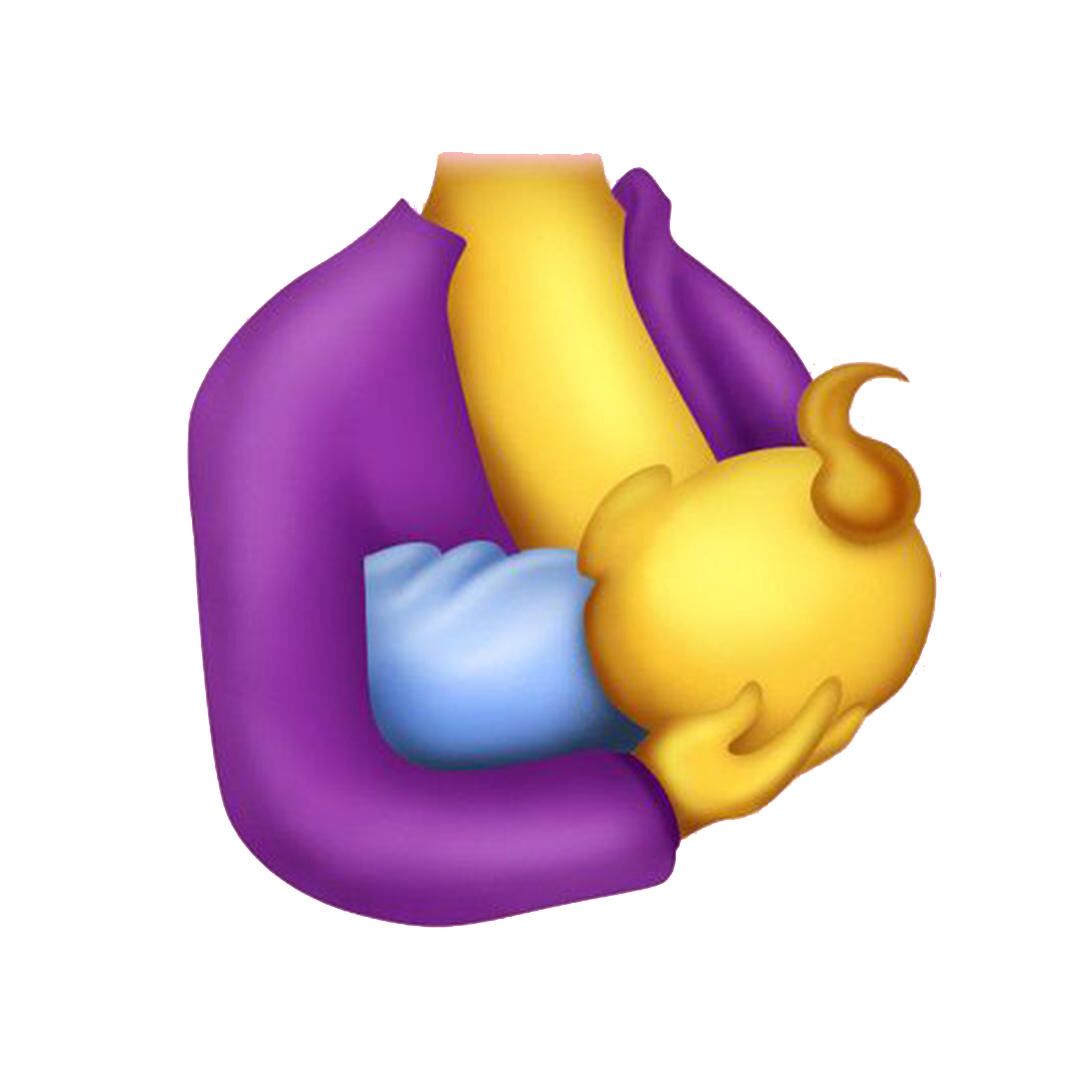 Eggplant, kiwi and baguettes are all current emojis. So why isn't the most popular (and beneficial) food for newborns available? That's the question Rachel Lee, a registered nurse at University College of London Hospital, raised in her breastfeeding emoji proposal to Unicode.
"The lack of a breastfeeding emoji represents a gap in the Unicode Standard given the prevalence of breastfeeding in cultures around the world, and throughout history," Lee writes in her submission to the Unicode Consortium, an international organization that determines which emojis appear on smartphone keyboards across the globe.
Lee outlines the history of breastfeeding, dating back to the Neanderthals, and the current focus on breastfeeding benefits—not just for moms and babies, but for entire counties.
"UNICEF and the World Health Organization released a report on the importance of breastfeeding in 2016, stating: 'Breastfeeding is not only the cornerstone of a child's healthy development; it is also the foundation of a country's development…Supporting breastfeeding is one of the smartest investments countries can make in the wellbeing of their citizens—and thus, in their own long-term strength,'" Lee writes.
Although there are a variety of breastfeeding positions moms can use, Lee's emoji shows a woman nursing baby using the cradle hold. In this position, a mom supports baby with the arm on the same side as the breast she's feeding from.
Unicode listed a breastfeeding mom as one of the top 30 requested emojis in 2016. Citing Lee's proposal, "Shown to be a more popular term than the Baby Bottle, a breastfeeding emoji aims to 'fill a gap in the current standard which omits the most popular form of nutrition for newborn babies,'" Unicode writes. Unicode will meet in November to decide which emojis will be included in the 2017 update. If approved, the breastfeeding emoji will be available in various skin tones.
This isn't the first mom-related emoji we've seen proposed to Unicode. Earlier this year, the pregnant woman emoji was introduced (but we're still holding out hope for the bacon emoji #pregnancycravings.)
In addition to a breastfeeding mom, an almond, coconut, pie, mermaid, climber and meditating person are on the list of possible emoji additions for 2017. We're keeping our fingers crossed that the breastfeeding mom is approved, so poop isn't the only most-used parenting emoji on new moms' keyboards.