This Breastfeeding Candid Isn't Pretty—And That's the Point
Breastfeeding Awareness Month has many faces.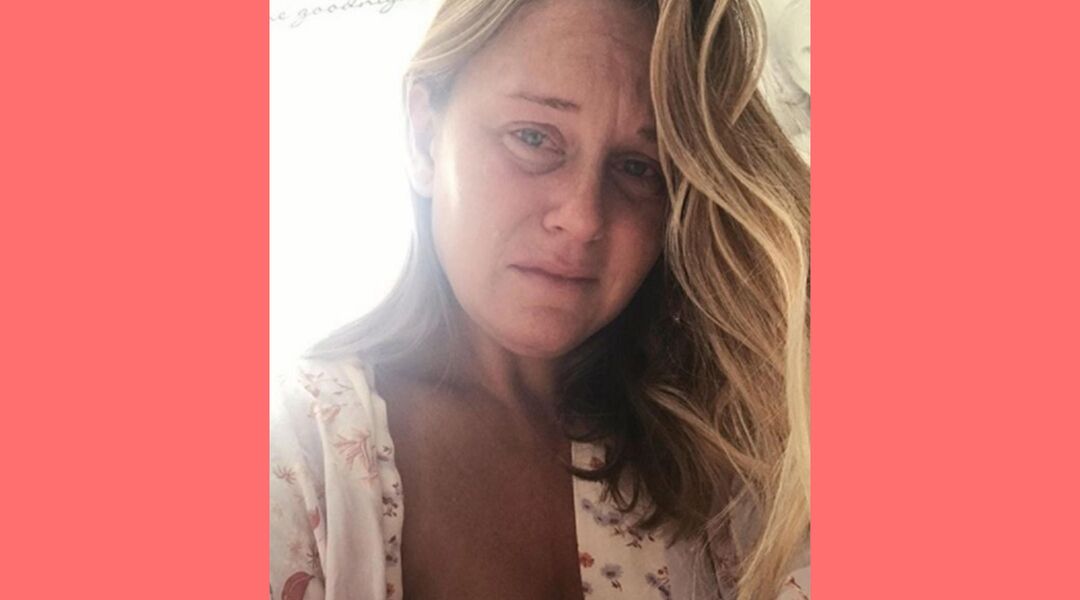 For most moms (and babies), breastfeeding takes a while to get the hang of. As in more than 12 days. So we're applauding one new mom's honest Instagram post about what it looks like to struggle to breastfeed a 12-day-old.
"This is real, and as much as I want to stay strong and be the soldier I feel I can be, I cannot hide the struggle that is breastfeeding," Angela Burzo wrote in an Instagram caption last week. The photo shows the tired mom crying as her daughter nurses.
Burzo explains that her reality is a stark contrast from the beautiful breastfeeding images being shared in honor of National Breastfeeding Week.
"I love seeing all these beautiful women in their beautiful nursing clothes smiling down at their babes as they lovingly look up back at them hand in hand while breastfeeding away," she says. "That is not my reality—right now that is."
Burzo was suffering from several of the major breastfeeding problems: latch pain, low milk supply and potentially inverted or flat nipples.
The no. 1 thing helping her get through this trying time? Other moms.
"Thank you to all those women coming to my rescue, even the times I didn't reach out," she says. "All your kinds words and encouragement have been a blessing."
Even the most persistent moms can have problems breastfeeding. If that's the case for you, consider contacting a lactation consultant—some are coverd by insurance.
One thing Burzo has going for her? The ability to multitask while breastfeeding. Check it out: