Trend Alert: Breastfeeding Tattoos
Here's one way to make that bond with baby permanent.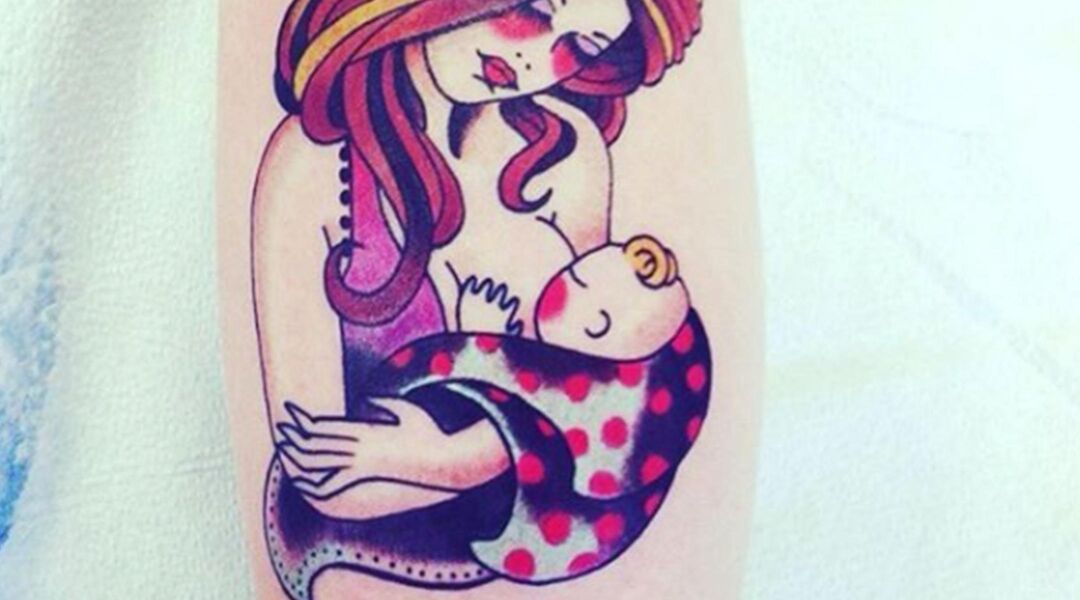 For many women, breastfeeding is an intimate bonding experience that comes to an end too soon. But what if there were a way to commemorate it forever? More and more moms are inking up after the final letdown. We're calling it now: Breastfeeding tattoos are the new trend.
Interestingly, this phenomenon was first identified by Australian parenting magazine Essential Baby. And last year, an Australian Federal Circuit Court judge banned a mother from nursing, fearing her new tattoos put her at risk for HIV, which could then be transmitted to her baby via breast milk (while this worst-case scenio could happen if tattooing equipment weren't properly sterilized, his ruling was overturned).
Anyway, now that we're past all that, women are permanently honoring their breastfeeding journeys with body art, both elaborate and subtle. And it makes sense: There can be so many challenges and setbacks as you and your baby attempt to get the hang of nursing that success feels like it should be celebrated.
Take a look at these variations of breastfeeding tattoos. Would you consider getting one?