New Tool Helps Women Predict Chances of Having a C-Section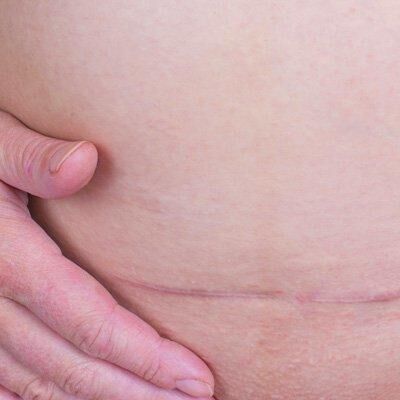 When it comes to labor and delivery, there's a lot that's out of your hands. But what if you had a better idea of what was going to happen? One company has created the first-ever c-section predictor tool, helping moms-to-be calculate their likelihood of having a cesarean.
The tool, an eight-question quiz that determines the percentage you're at risk for a c-section, is just one of the services Amino offers. The new digital health care company uses data from billions of health care reviews to help you find and book the right doctor.
One of the findings from all of that data? Despite the fact that the national c-section rate was 32.2 percent in 2014 (a slight decline from 2013), the women Amino surveyed reported they were largely unable to find out how certain factors — like health conditions or where they live — might affect how they give birth.
Amino analyzed data from millions of deliveries, breaking down c-section rates by zip code, while also noting the frequency that different health factors contributed to c-sections.
While you can get a more personalized result from exploring your zip codeor taking the quiz, we can relay some of the general findings. Florida, New Jersey and Connecticut are the states with the highest c-section rates, each between 41 and 43 percent. On the flip side, Wisconsin (28 percent), Utah (28.1 percent) and Minnesota (29.6 percent) have the lowest c-section rates.
Why do rates vary by state? Race, culture and socioeconomic status play a role. But staff practices (think, 24-hour on-call OBs) at hospitals in different states can affect birth outcomes as well.
Remember, if you do need a c-section, that is okay! There's some pretty cool stuff going on in that scar.