More Creative Celeb Baby Names From Rachel Zoe and Kate Winslet — What Do You Think?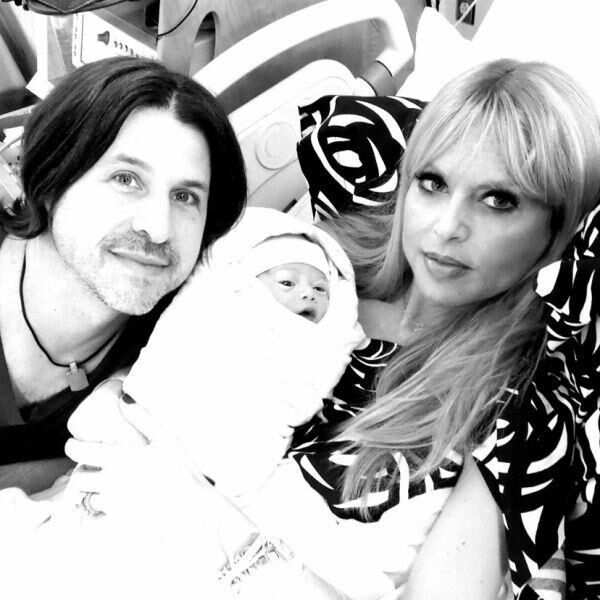 Celeb stylist and Rachel Zoe Project star Rachel Zoe has always been one stylish mama, so we're hardly shocked that the name she choose for her second son with husband Rodger Berman is super-elegant.
The pair — who are already parents to Skyler Morrison, 2, — announced yesterday that they'll be calling their new addition, born Dec. 22, Kaius Jagger Berman — to be called Kai for short. "Rodger, Skyler and I are madly in love and will be happily hibernating for the next couple of weeks," Zoe wrote on her website. "Thank you for all your kind words — they mean so much to us!"
One celeb mama who's been facing some not-so-kind words? Kate Winslet, who's been getting some push-back for the name she gave her newborn son (born Dec. 7) with her husband of one year, Ned Rocknroll. The kid's name? Bear Winslet. (Which, we guess, is better than Bear Rocknroll?)
The unusual moniker shouldn't come as too big a surprise. After all, Kate's husband was dubbed a more down-to-earth Abel Smith before changing his own name. Kate, already mom to the more-traditionally named Mia, 13, and Joe, 10, has been called out on this moniker — with media meanies dubbing the name "grizzly" and "ridiculous." Ouch.
But we think Kate's getting a lot of flack for nothing. After all, Alicia Silverstone named her son Bear Blu way back in 2011! It's already a classic.
Of course, it's been a year of shall we say, uh, interesting celebrity baby names. Some of the more surprising ones in 2013 included Axl Jack, son of Fergie and Josh Duhamel; Ace Knute, born to Jessica Simpson and her love Eric Johnson; and, who could forget, Kanye and Kim's cutie, North West!
What was your favorite — and least favorite — celebrity baby name this year?