Why This Church's New Changing Table Is a Really Big Deal
One small step for an Oregon man, one giant leap for mankind.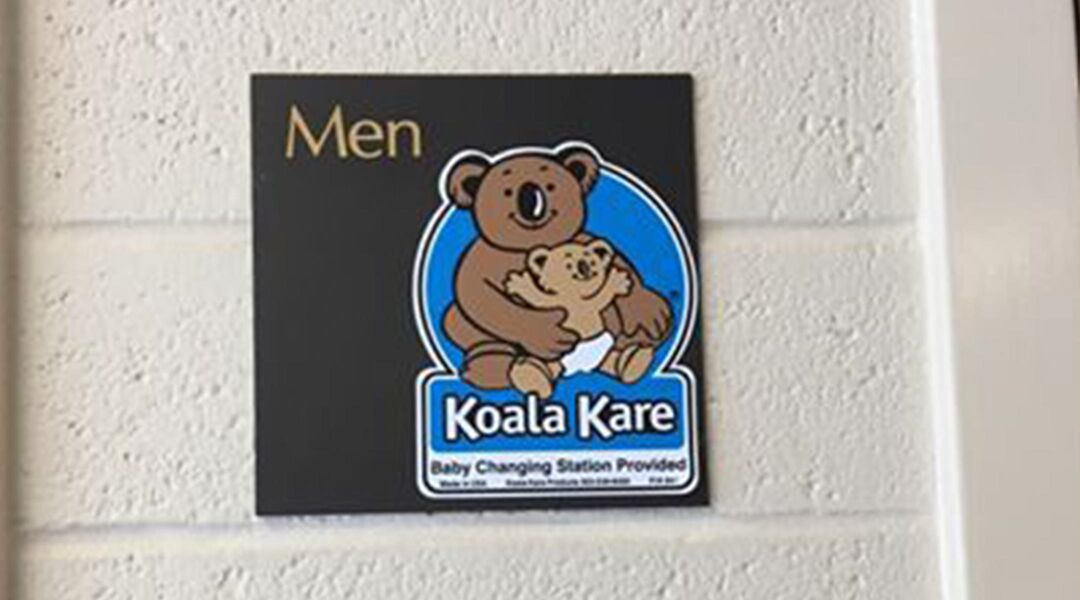 Despite dads wanting to be more involved in their children's lives, the parenting duties shared between men and women are far from equal. But to be fair, it's not always the fault of parents. From shoddy paternity leave policies to a lack of changing tables in most men's restrooms, there are bigger societal factors in play. That's why one Oregon dad is calling a small change a big victory: his church just added changing tables to male restrooms.
Clint Edwards, a dad of three and the voice behind No Idea What I'm Doing: A Daddy Blog, shared his story on Facebook.
"As a father with a young child I really hate when I can't change my kid. This isn't to say that I enjoy changing a squirmy poopy toddler. I don't. No one does," Edwards writes. "But I dislike placing the full burden of changing every single diaper on my wife even more. This whole parenting gig is a partnership."
So, in his words, Edwards decided to be "that irritating dad."
"So I brought all this up with some people at my church. I mentioned my frustration. I was that irritating dad who asked for change. And boom! I show up one Sunday to this."
You may have heard changing tables in men's rooms were already required by law. In October 2016, former President Obama signed an act requiring baby changing stations in all bathrooms of public buildings—the men's room included. But the new law wasn't a total win for new dads, as the "Bathrooms Accessible in Every Situation Act" only applied to public buildings (think: post offices, the DMV and courthouses)—not church bathrooms.
Edwards isn't the only dad trying to relieve some of the burden from his wife. According to Boston College's 2017 study: The New Dad: A Career-Caregiving Conflict, two out of three dads want to be an equal parenting partner. Diaper duty does not discriminate and Edwards acknowledges that men's restrooms aren't the only ones lacking proper equipment. "This isn't to say that every single ladies room in America has a changing table, because that wouldn't be true. But in my experience, more often than not, the ladies room has one, and the men's doesn't," he writes.
This isn't the first time we've seen a dad speak up about this gender bias. In March 2015, Ashton Kutcher started a Change.org petition directed at Target and Costco due to their lack of diaper changing stations in male public restrooms. Target responded immediately, noting that they have included changing tables in all bathrooms as part of their commitment to their family-friendly environment. Maybe Edward's recent victory will inspire Costco to get with the times.
"It's one men's room out of a million. But for me, as an active father with a desire to care for my child, it was a serious victory," he says.