These Are the Biggest Deal Breakers for Childcare
What's your biggest day care non-negotiable?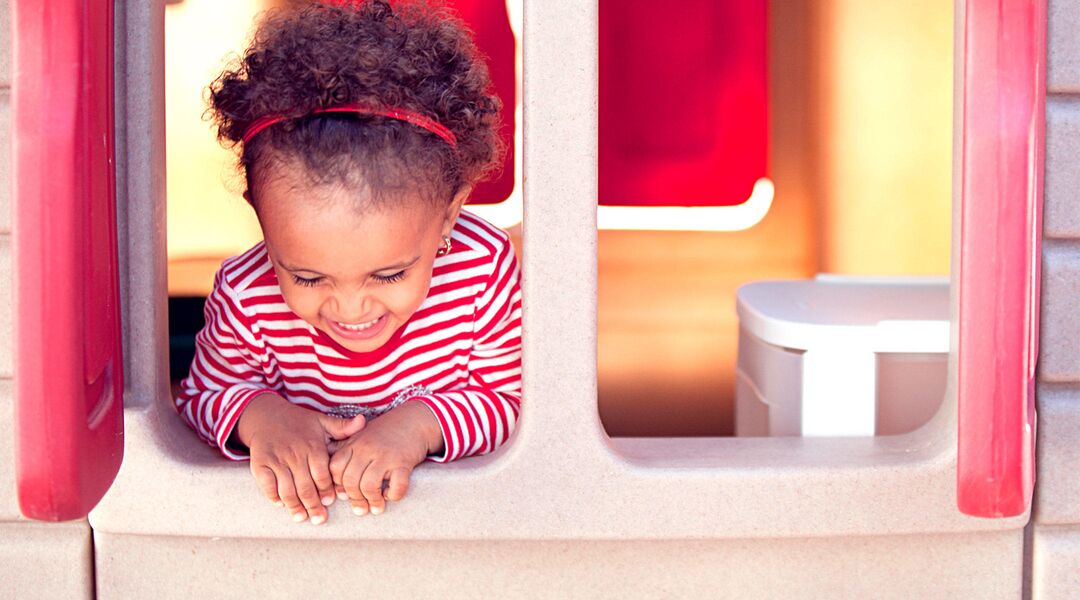 Think about what matters most to you when choosing a day care center. Safety is definitely top of mind. But what about proximity? Cost? Even the types of snacks they offer? A new national poll from the University of Michigan is getting to the bottom of how parents choose childcare, and how it's not exactly easy.
The C.S. Mott Children's Hospital National Poll on Children's Health at the University of Michigan surveyed 307 parents with at least one child between the age of 1 and 5. A not-so-surprising 62 percent said it's difficult to find childcare options that meet all of their standards.
Those standards differed depending on whether parents were looking at a day care center or in-home care.
What parents are looking for at day care centers
Safety (background checks for staff, locked doors)
Cost
Location
Daily active play
What parents are looking for at in-home day care facilities
Healthy food
Clean kitchens
Availability of books and educational toys
What parents consider a childcare deal breaker
Regardless of what kind of facility they were looking at, parents shared similar non-negotiables.
70 percent of parents said they wouldn't choose a facility in a "sketchy" area
56 percent said they wouldn't consider a facility with guns on the premises
48 percent said the presence of other adults besides the staff was unacceptable
40 percent wouldn't send their child to a facility that accepted unvaccinated children
"Parents were clear that certain characteristics would automatically remove a childcare or preschool option from their list," says poll co-director Sarah Clark. "First and foremost is safety. Our poll demonstrates the challenge of choosing a preschool or childcare setting that meets all of a parent's criteria. Safety and health factors are important to parents, but too often, parents aren't sure how to determine if a childcare option is safe and healthy."
Clark's tips? Consider drop-in visits to scope out safety concerns—like the proximity of a playground to the street—for yourself. Check a facility's website for health-related policies, and ask about anything that the staff doesn't make clear.
"Some health-related characteristics are observable while others, such as how often toys are cleaned, are not as obvious," Clark says. "The more research parents do ahead of time, the more confident they will feel that their children are in a safe and healthy environment."