Chrissy Teigen and John Legend's 6 Goals for Perfect Parenting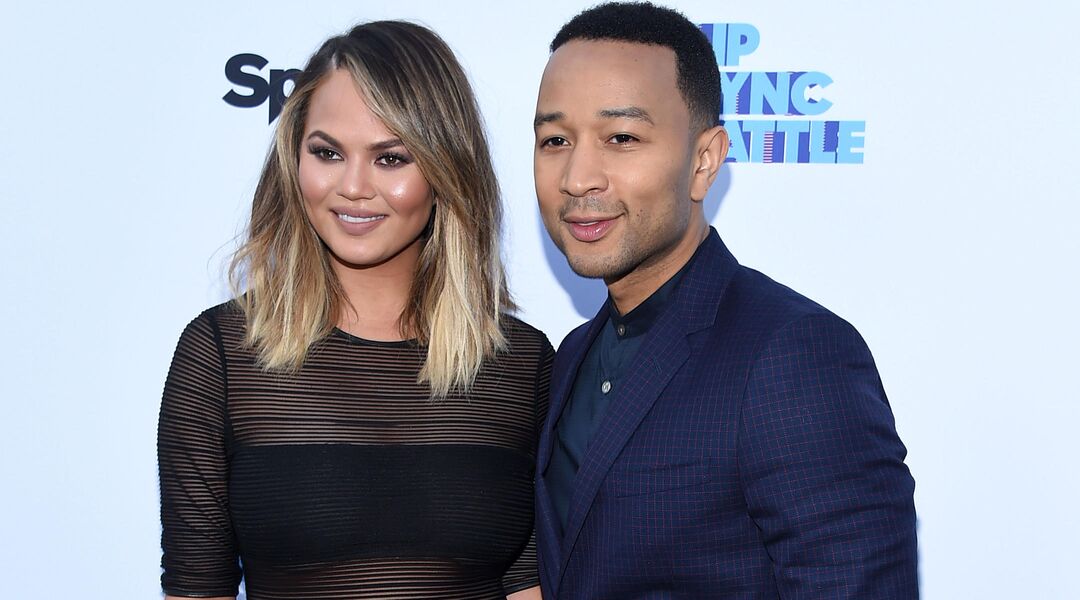 They've been married less than two years, but are already decidedly a power couple. If a quick glance at either John Legend's or Chrissy Teigen's Instagram accounts didn't already have you convinced, their recent DuJour interview will. Affectionate, irreverent and goofy, the couple got candid about their long-term plans. While we're not declaring an official Legend baby watch just yet, the pair definitely has parenthood in mind. And like any young couple without kids, they think they know exactly how it will go.
1. They will be the next Brangelina 
"We want a lot of kids," says Teigen. "I would love to have three or four of my own, and then adopt a few. So basically I'll be pregnant the rest of my life."
2. They want a girl because…
"[Chrissy] thinks I'm not athletic enough to have a boy," says Legend. "I'm a musician, I'm good with women and I'm a feminist, so I think I'll be a good 'girl daddy.'"
3. They'll keep their sanity intact 
"I feel like sometimes when people give birth, they give birth to a tiny part of their brain," says Teigen, acknowledging that won't be her. "Whatever they thought they would be goes out the window and they kind of lose their minds."
4. …And their sex life
"You look at Kim [Kardashian] and see how women's bodies just become so beautiful," says Teigen. "[The thought] of getting boobs thrills me. And John looooves pregnant women, so— "
"I'm attracted to the heightened femininity," Legend says.
5. They'll fly private
"Part of my goal in making money is so that our kids won't have to fly on regular planes and embarrass us," says Legend. "I'm saving up so they can fly private."
6. And keep family photos from breaking the Internet
"I am 1,000 percent not going to have an Instagram account for my baby," says Teigen. "It will not have a hashtag. If I have a hashtag for my baby, just kill me."