Woman Completes College Final Exam While in Labor
Not even giving birth could ruin her GPA.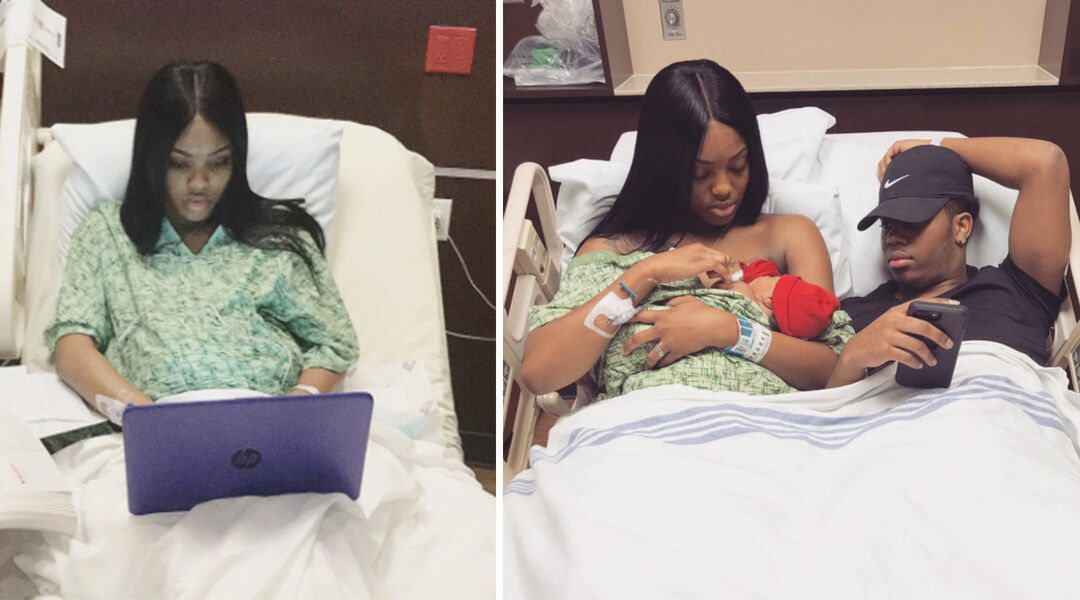 There's a million to-dos before labor, and you might find yourself working up until the last minute to get everything done. Nayzia Thomas understands. But she probably doesn't have any sympathy for you.
The college sophomore was working on her psychology final exam from her hospital bed before she had to start pushing. And she says the photo of the moment speaks to her work ethic—she was working three jobs and taking summer classes when she found out she was pregnant.
This isn't the first time we've seen a college student working on a psych exam, specifically, during labor. Tommitrise Collins did the same in 2015, earning a B on the test. While we don't have Thomas's exam grade, she says she ended the semester with a 3.5 GPA.
Thomas and her boyfriend welcomed baby Anthony Alexander on Dec. 12 at 1:30 p.m. The birth was a challenging one; Thomas's body went into shock because of blood loss, necessitating a transfusion.
Now, though, everyone is happy and healthy.