This Baby's Head Shape Proves How Amazing Birth Really Is
And yes, it's normal.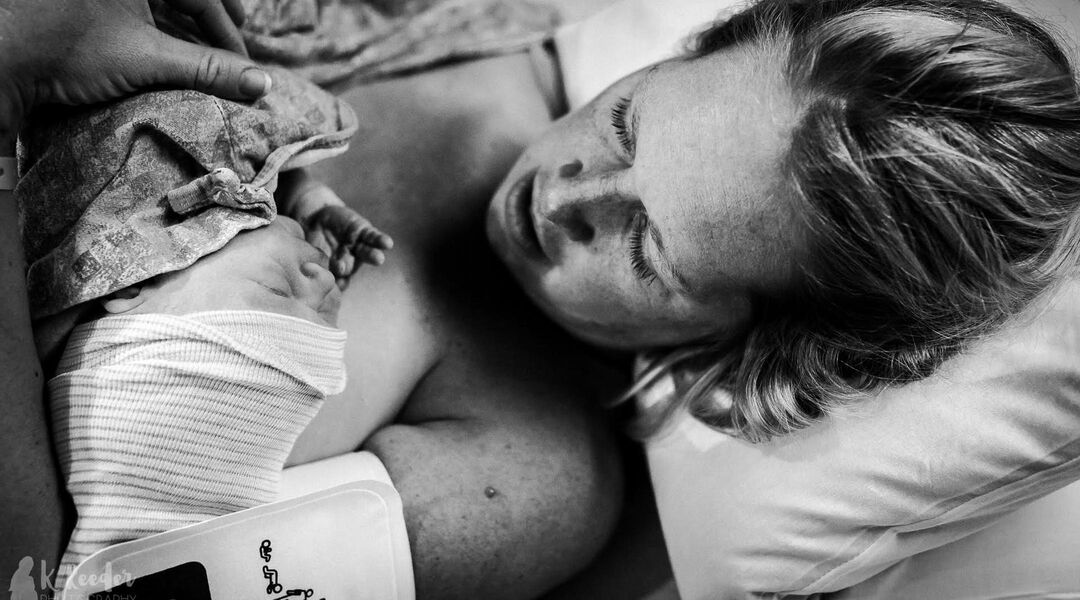 While birth is incredible, your newborn's debut may not be as picture-perfect as you'd imagined. They're slimy. They're blue and purple. And their head? It might not look like anything you've seen in the movies. But one photographer is reminding parents that's par for the course in a particularly eye-catching series of birth photos.
Florida photographer Kayla Reeder says baby Graham arrived perfect on his Valentine's Day delivery, "right down to his little cone head." And that shape was the result of his position in utero.
"The molding on Graham's head was extra dramatic because of his position," Reeder tells The Bump via email. "Little man was a bit sideways and his head was tilted a bit to the side, so the molding wasn't centered. It caused his mama to push for a bit longer than if he had been in a better position."
Still, pushing only lasted about an hour and there were no complications.
"Mama had immediate skin-to-to skin with him and dad showered him with love.
So, we know what you're thinking: Is Graham's head still that shape? Not at all, Reeder says, and the change was almost immediate.
"Soon after birth the molding went down and by few days old he had a perfectly-shaped head. It's no cause for alarm or concern in this case and his birth was in no way traumatic because of it," she explains.
Here he is two weeks later:
Most vaginal deliveries in which baby comes out head-first (which is the preferred position) will result in at least some semblance of a cone head. Baby's head needs to be soft and malleable to get through the birth canal. Add it to the list of totally weird—but normal—things about your newborn.