Take a Closer Look at These 'Dangerous' Baby Photos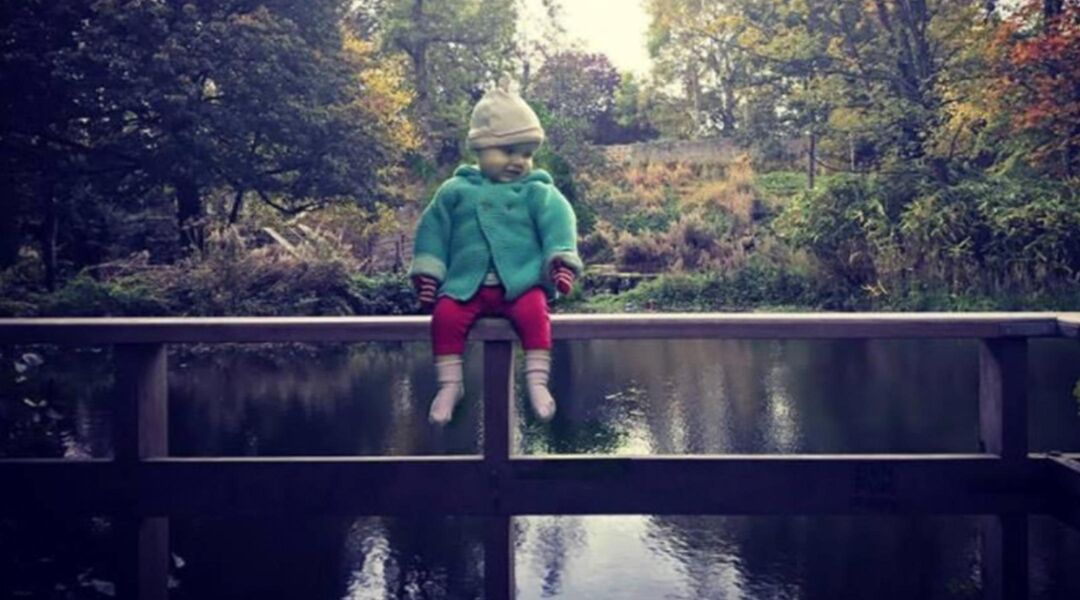 In one shot, she's precariously balancing on the banister of the stairs. In another, she's climbing a ladder. And of course, a steak knife makes its way into the hands of this 18-month-old as well. Wondering what sort of parent would put their child in these situations? One who's really good at Photoshop—and has a larger message in mind.
"I thought it would be fun to worry family by putting someone delicate in precarious situations," writes dad Stephen Crowley, explaining on the Love What Matters Facebook page that his daughter, Hannah, was born with a rare immune disorder called hemophagocytic lymphohistiocytosis (HLH). "[She] spent six months of her first year in hospital, receiving chemotherapy and a bone marrow transplant, which is the only possible cure…Now that she's out of isolation we're catching up on everything we missed and doing fun stuff like this. It's great fun."
Crowley adds that his daughter's recovery is nothing short of miraculous; of 27 million bone marrow donors worldwide, only three were deemed matches for Hannah.
In an interview with BuzzFeed, Crowley says his hope is that the virality of the photos—and the story behind them—encourages people to think about joining the bone marrow registry and potentially donating stem cells.
"Finding out there was a matched donor was incredible," he says. "Without it Hannah wouldn't be with us today."