Dad Explains Why a Tantrum Is a Good Thing
"What you are witnessing is not bad parenting, but rather, parents working hard to fix the situation."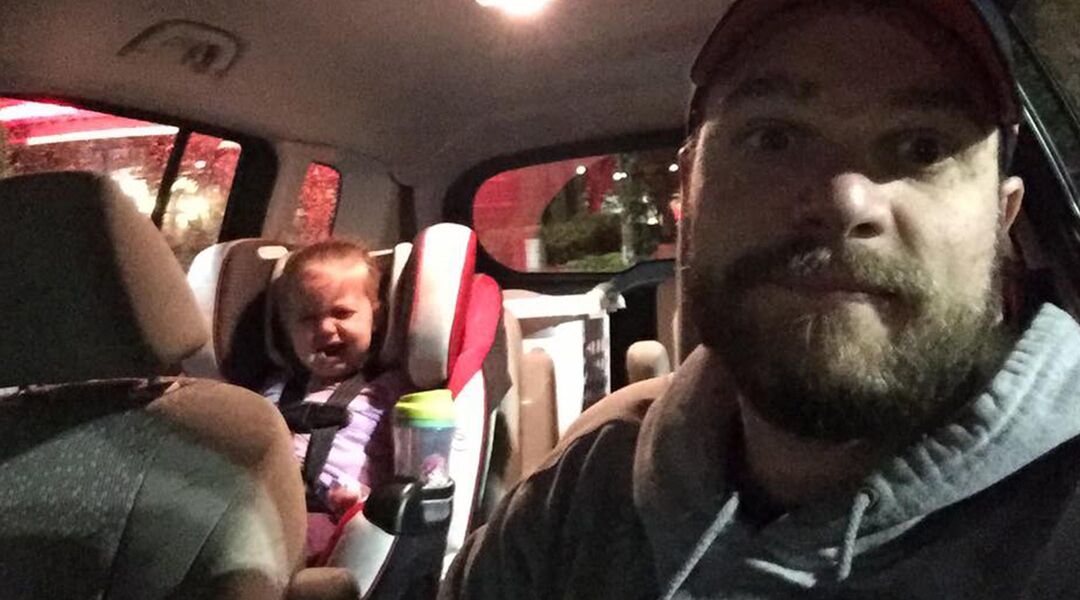 "I'm stuck in the van with my toddler."
This is not the beginning of a horror story. Although disciplining a toddler can be pretty scary.
Clint Edwards, the father behind No Idea What I'm Doing: A Daddy Blog, took to Facebook to detail the aftermath of his 2-year-old daughter's restaurant meltdown.
"We went out to dinner as a family, and she had a meltdown because mom wouldn't let her throw chicken strips," he writes. "So she screamed and screamed, and kicked and kicked, and since I was the only one finished with my meal, I had the pleasure of dragging her out of Red Robin."
The hardest part? Walking past the judging faces of other patrons.
"I carried her past the bar and everyone stared at me, most of them childless, I assumed," Edwards says. "No one with children would give me that straight-faced, lip-twisted look that seems to say, 'If you can't control your kid, then don't go out.'"
Here comes a defense that will validate any parent who has endured tantrum after tantrum, unsure if their discipline is working.
"No. I can't control her. She's two and it's going to take years to teach her how to act appropriately in public, and the only way I am ever going to teach that is to take her out and show her what's right and wrong. By saying no a million times, letting her throw a fit, and telling her no again."
Edwards offers this helpful perspective to anyone who's irked by his daughter:
"I'm sorry to those at the bar who got irritated by my child's fit, but you are part of this practice. Your parents did the same with you, and that's how you now know how to recognize when a child does something irritating in a restaurant."
We know, like Edwards probably does, that anyone judging the parents of toddlers is probably not reading a daddy blog. But his final words serve as a reassuring reminder to moms and dads that meltdowns are not indicative of bad parenting.
"Before you get angry and judgmental, realize that what you are witnessing is not bad parenting, but rather, parents working hard to fix the situation."