Delta Upgrades Pumping Mom to First Class
Pumping isn't easy, and pumping in transit is even harder. But one airline helped make it a first-class experience.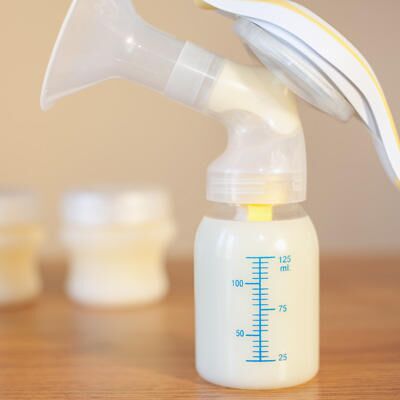 Another feel-good story for moms in the skies. Flight attendants offered one Delta Air Lines passenger a first-class upgrade to provide more privacy while she pumped breast milk. And the grateful mom of triplets made sure their good deed didn't go unnoticed.
Jenna Mde was flying from Atlanta to Dallas—sans triplets—over the long weekend. Because she's pumping for three, it's especially important that she doesn't miss a session. And as Mde wrote on Facebook, the flight attendants were incredibly accommodating.
"Yesterday, two flight attendants, Kaitlin K. and Loretta, on my flight from Atlanta to Dallas-Love Field, allowed me to sit in an empty first class seat for more space and privacy while I pumped in flight," she writes. "They offered me snacks and provided tons of water during my pumping session. Additionally, on my return flight this afternoon, the Dallas-Love Field gate attendant, Talesa, offered me an empty first-class seat so I could do the same."
As a breastfeeding mother to triplets, it's important that I not miss a breast-pumping session, especially when…

Posted by Jenna Mde on  Saturday, February 13, 2016
This is a far cry from the last time Delta made headlines for a breast milk incident. In December, a woman traveling with 18 days worth of frozen milk was initially told she couldn't bring it aboard her flight.
As this most recent story shows, airlines are working hard to reverse this reputation and accommodate nursing mothers. Other examples? The Southwest flight attendant who went out of her way to soothe a crying baby. Or the new airport lactation pods offering a private, sanitary space for moms to pump or breastfeed.
It seems parents are eager to applaud this progress. Since posting her story on Saturday, Mde has garnered over 50,000 likes and 3,000 shares.