These Divorced Co-Parents Are on the Same Team
Because raising their daughter is not a competition.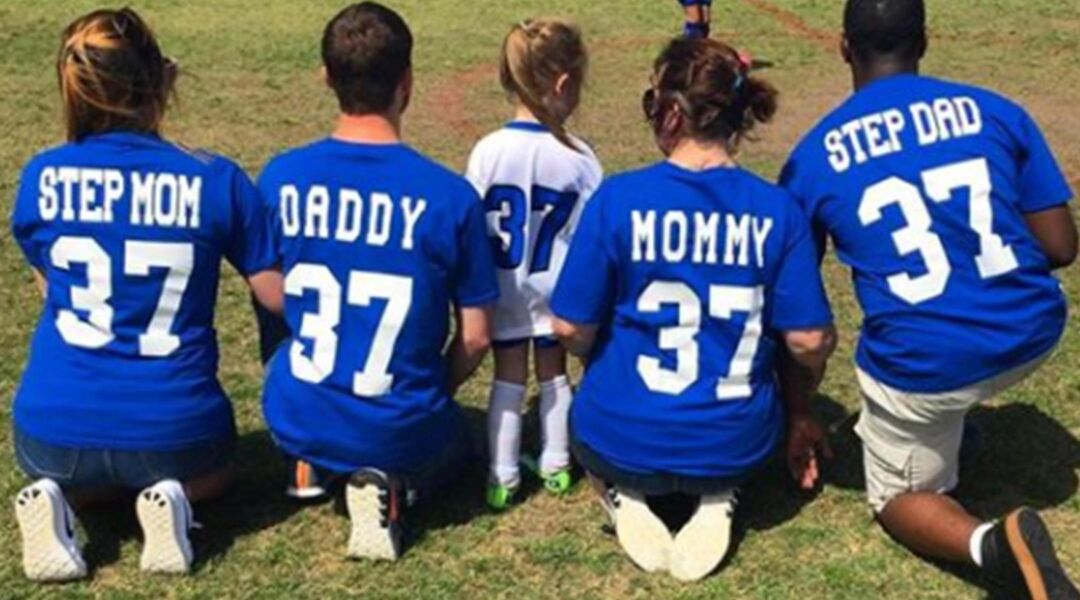 Maelyn, 4, doesn't just have one enthusiastic soccer mom. She has two. Plus two soccer dads. While her parents divorced in 2013, they continue to team up, with their new spouses, to cheer on their little athlete. And the internet is loving this blended family.
Clara Cazeau, Maelyn's mom, had jerseys made to reinforce this camaraderie. And Emilee Player, Maelyn's step mom, took to Facebook to share the "team" photo.
"Because of us, I will never believe co-parenting can't work," she captions the photo. "I KNOW through experience it CAN WORK! Choose to do what's best for your child and everything will just fall into place."
The nearly 85,000 shares prove this is a team people are happy to cheer for.