Recall Alert! Evenflo Transitions 3-in-1 Car Seat
Evenflo is taking precautions to make sure no accidents happen.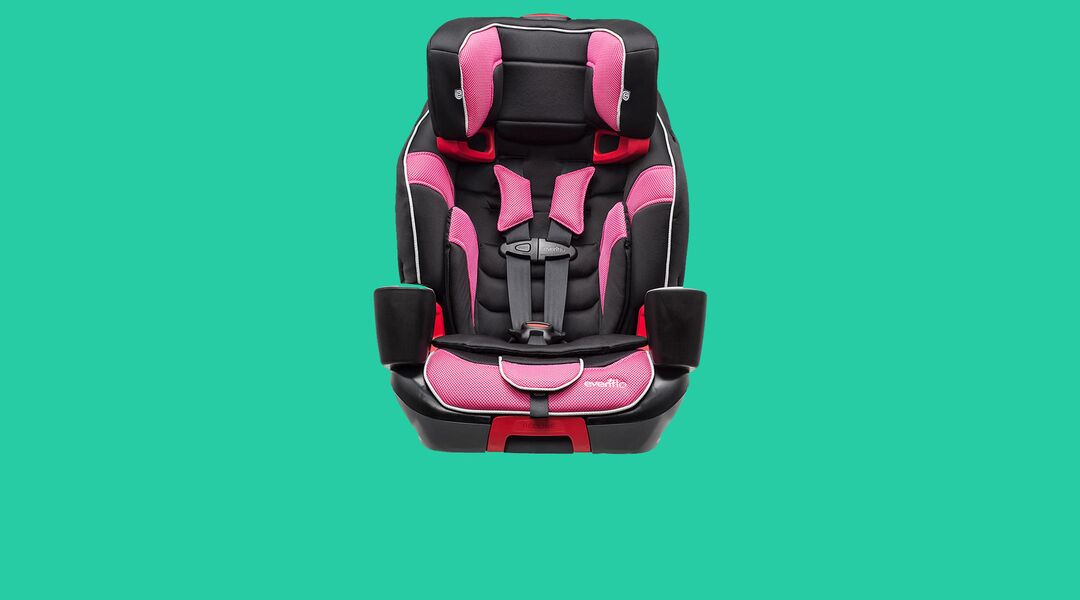 Evenflo is recalling its 3-in-1 car seat and booster seat, the company announced on its website today. While Evenflo says that structurally speaking, the product is still fine, they've identified a potential safety risk: the central front adjuster used to loosen the seats may be within reach of a child, meaning a child could loosen the harness themselves.
"Through our regular review of consumer feedback on our products, we have identified a potential safety concern with our Transitions 3-in-1 Combination Booster Seat that we want to share with you," says the notice. "Please be aware that this issue does not affect the structural integrity of the Transitions seat in a crash and no injuries have occurred in connection with this issue."
The following model numbers, produced between December 18, 2014 and January 29, 2016, are affected:
34411686
34411695
34411029
Evenflo is offering free repair kids to eliminate a child's access to the central front adjuster (CFA). To confirm that your seat is affected and to receive a kit, enter the car seat's model number and date of manufacture here.
Wondering if you can use the seat—which functions as a forward-facing car seat, a high-back booster, or a no-back booster–in the meantime? In some cases, the answer is yes.
"Before receipt of your remedy kit, Evenflo asks consumers to pay attention to whether their children are accessing the CFA area. The vast majority of children do not show an interest in gaining access to this area," Evenflo says. "If your child is not accessing the CFA area, then there is no risk of the CFA being activated, and the Transitions seat may be used safely in harnessed mode until your remedy kit is installed."