Here's What a Food Blogger's Maternity Shoot Looks Like
"Count blessings, not calories."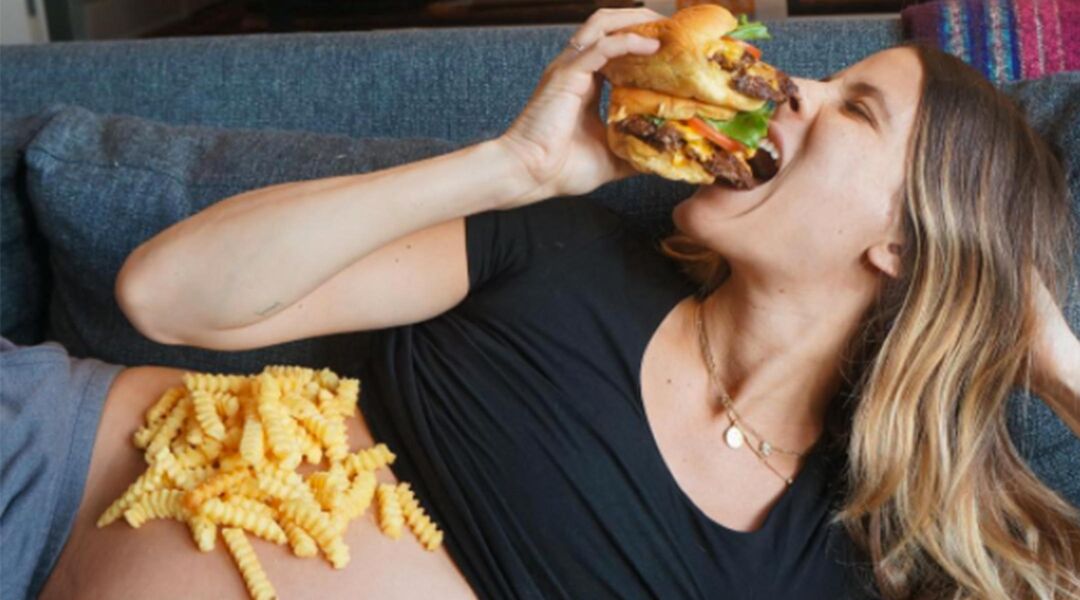 In your wildest pregnancy-craving dreams, maybe you're bathing in fries. Maybe you're covered in a blanket of pizza. Or donuts are delivered to your bedside.
When you're a food blogger and cooking show host, those dreams become realities.
Meet Eden Grinshpan, the blogger behind Eden Eats and host of Top Chef Canada. The Brooklyn-based mom-to-be is taking advantage of all of New York City's guilty pleasures, from Shake Shack to Dough Doughnuts. And a simple hashtag is eliminating the guilt: #EdenEatsFor2.
While Grinshpan's Instagram has been full of both food photos and belly shots for a while now, these over-the-top indulgement photos only started popping up about two weeks ago. We'd have to guess it's mostly for show; after all, pregnancy shouldn't be used as an excuse to discard healthy eating habits. In fact, on average, women should only be eating an additional 300 calories during pregnancy (in other words, only about half of a Shake Shack burger).
This is hard, we know. And you should certainly treat yourself from time to time. But when it comes to healthy pregnancy snack suggestions, we can help. These 18 snacks are all around 300 calories or less.