Food Is the Best First-Step Motivation
This baby is going after what she wants.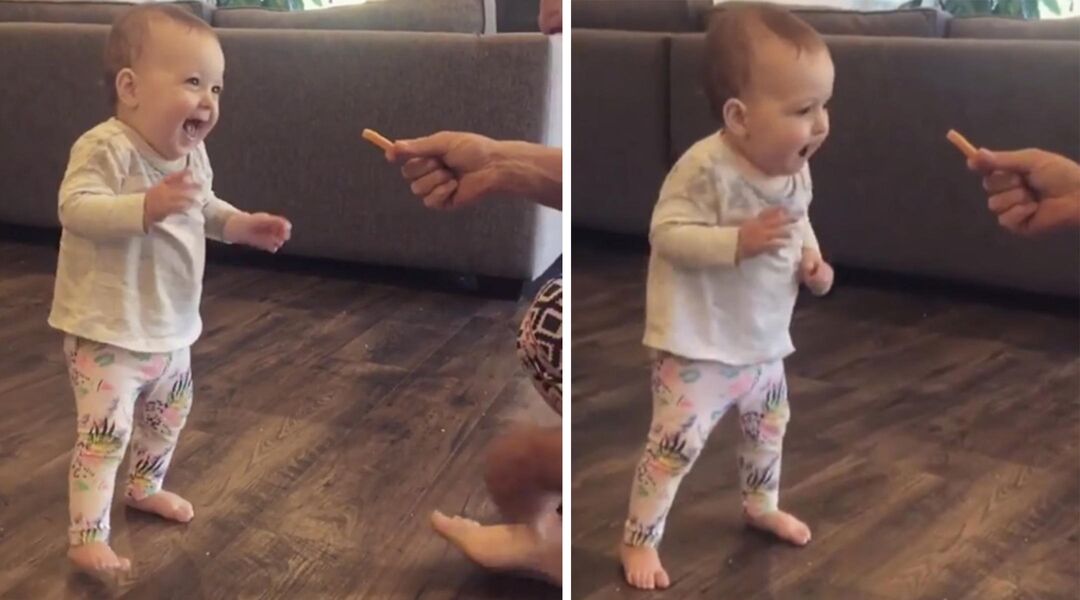 Babies learn to walk at their own pace. But there's nothing wrong with encouraging them along the way. While we typically recommend tactics like push toys, bare feet and independent play, one dad documented a tried-and-true strategy of his own: bribing with food.
Ben Hayman recently shared an Instagram video of his 13-month-old daughter, Evie, taking her first steps. Also caught on camera? Hayman off to the side, coaxing her forward with what appears to be a French fry.
Evie totters toward the treat with an enthusiasm we can all relate to. "Amazing what girls will do for food," Hayman writes in the caption, complete with a French fry emoji.
Evie's mom also shared the video on Instagram, offering the disappointing clarification that the food was not a fry. "I knew she would do anything for a @kiddyliciousuk veggie straw," she writes.
Okay, so a little less relatable. But adorable nonetheless. Apparently, Evie's twin sister, Milla, has yet to take her first steps. We can't wait to see what gets her up and walking.