This Garden Is a Sanctuary for Families Who've Lost a Child
And it's especially active around the holidays.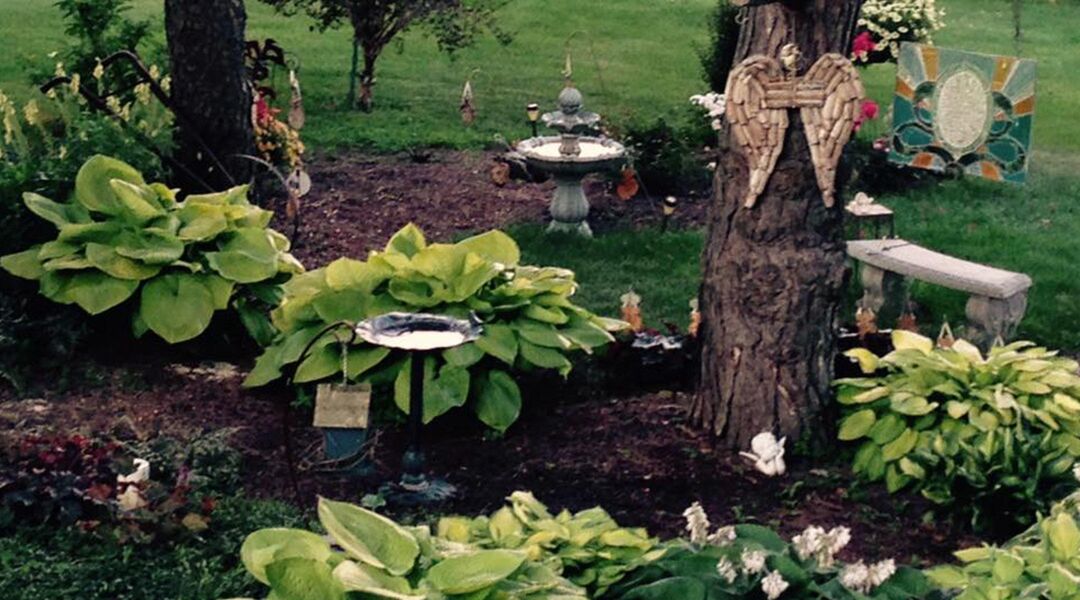 While it's never simple or easy to grieve and commemorate the loss of little ones gone too soon, Nancy Sawyer has carved out the space to do so—13 gardens worth of space.
Sawyer, 73, is a former high-risk obstetrics nurse. She spent years helping families grieve pregnancy loss, stillbirth and infant death, and decided she wanted to create a physical place for parents to peacefully remember the children they'd lost. Her Orono, Minnesota farm became that place.
The Garden of the Sleeping Angels, as it has come to be known, is now home to over 80 ceramic angels in memory of babies lost. Anyone who has experienced a loss, directly or indirectly, is welcome.
Since its early days in 2012, the Garden of the Sleeping Angels has expanded to become a nonprofit, hosting annual events like Mother's Day in the Gardens. Around the holidays, there's a Christmas tree for parents to hang ornaments in memory of their children. And Sawyer says it was a desperately-needed resource.
"Years ago, if somebody lost a baby we would take the baby away, out of sight, out of mind, and there are people who have never touched their baby," Sawyer tells NBC affiliate Kare 11. "Whether it's a holiday or a summer day, it's our responsibility to keep talking about it. We are meeting a need for people to grieve and remember and reflect."