The Internet Is Freaking Out About This Baby's Giant Teddy Bear
It's safe to say this teddy bear is a pretty big deal.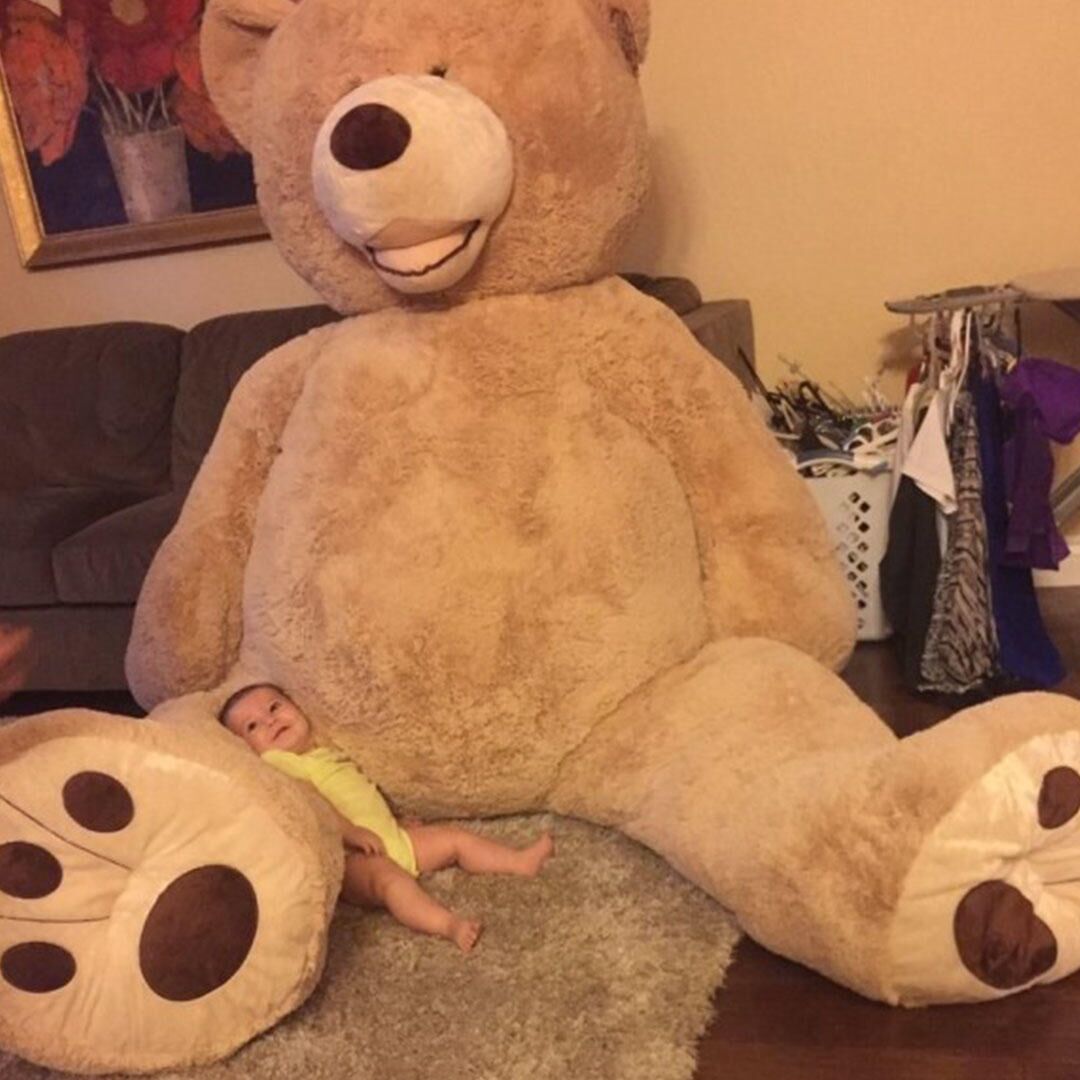 It's in a grandparent's job description to spoil grandchildren. And one grandfather basically ensured his present to 5-month-old Madeline Jane will never be one-upped. In terms of size, that's nearly impossible.
Madeline's grandfather was working at Coscto on Friday when he snapped a picture of a new shipment of plush teddy bears—enormous plush teddy bears. Madeline's mom, Sabrina Gonzalez, jokingly replied, "Maddie needs one of these."
Grandpa was happy to oblige. He proceeded to share photos of the bear en route to Gonzalez's house, starting with the challenge of getting the animal into his truck.
Amused by both her dad's overeagerness and the comically enormous size of the bear, Gonzalez tweeted some photos of Madeline with her new toy.
Gonzalez was stunned to see that when she woke up the next day, she had been retweeted 5,000 times. To date, her tweet has been shared 37,000 times.
We have a feeling Madeline's unabashed love for her new furry friend is what captured the hearts of internet users everywhere. Gonzalez shared a video of Madeline's priceless reaction every time she sees the bear.
"Madeline absolutely loves it, and it's so funny seeing her next to it," Gonzalez tells Buzzfeed.
Can't wait to see what Grandpa gets her for her sweet sixteen!