The Love Story Behind One Grumpy Grandpa's Instagram Account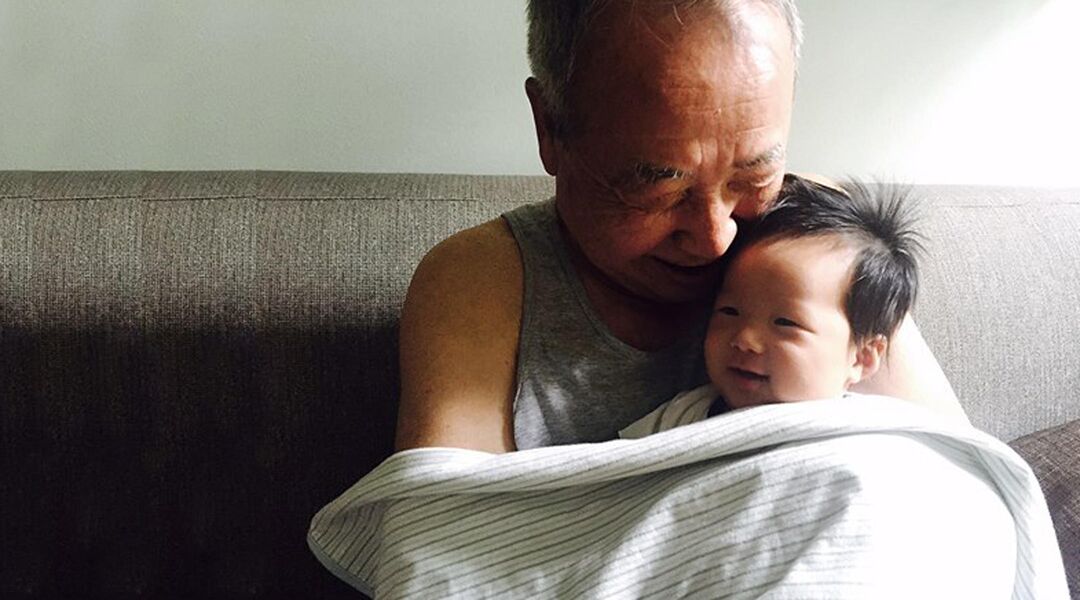 A warm, endearing grandfather? That's not exactly Chan Jae. In fact, his family describes him as a "grumpy old man," albeit one who really loves his grandchildren. To show his grandkids—who live oceans away—just how much he loves them, Jae's been navigating the uncharted territory of Instagram, posting his own artwork on an account intended just for the kids. But it's public, so thousands have seen it, and we're completely smitten with this grumpy grandpa.
We know all this because Ji Lee, Jae's son, posted the story behind the Instagram account on Facebook. A designer in New York City, Lee used his skills to package a totally cute—totally emoji-illustrated—video about his dad.
Essentially, Jae lives in Brazil and was in constant contact with his grandsons, Arthur and Allan, until they moved to Korea.
"After they left, there was nothing for him to do anymore," Lee says in the video. "He spent his days watching Korean TV, and it worried us."
Lee suggested that his dad take up drawing, like he did in his younger years. Then, he could post the drawings on Instagram for the family to see. Alas…
"He [had] never heard of Instagram, never used email; not even Google," Lee says. So Lee called in some backup: his computer-savvy mother. Lee suggested dad could draw and mom could post. Begrudgingly, Jae began to draw. But…
Things started to change after Lee's son, Astro, was born. For grumpy grandpa, it was love at first sight.
The desire to keep his dad in touch with Astro reignited Lee's plight to teach him about Instagram. He saw his entry point one evening at the dinner table, when Jae pointed out he wouldn't be able to see his grandchild grow up.
"It made me sad. I never thought about my dad's death till then," Lee says. "I was also sad Astro may never get to know his grandpa well."
The solution? Jae could use Instagram not just as a platform for his drawings, but as a platform to draw for his grandkids, teaching them a thing or two along the way.
It was an easy sell.
Just like that, @drawings_for_my_grandchildren was born. Jae draws and his wife writes the caption, which Lee translates to English and his sister translates to Portuguese.
And the grandkids are staying connected to their grandparents, who teach them about everything from current events to Korean customs. And sometimes, Jae just draws the kids.
Despite having drawn hundreds of pictures for over a year now, Lee jokes that his "dad hasn't changed much."
Since Lee posted the video about Jae's Instagram page, it's garnered over a million views and the follower count jumped from 1,000 to over 67,000.
"We've received thousands of positive and caring messages from people all over the world about his project," Lee writes on Facebook. "It takes a lot of patience and empathy to teach someone like my father to see the meaning and joy of starting a project using a new technology, but for us it's been incredibly rewarding and transformational."