Moms Cruises Through Half Marathon With Triple Stroller
And she changed a diaper in the middle.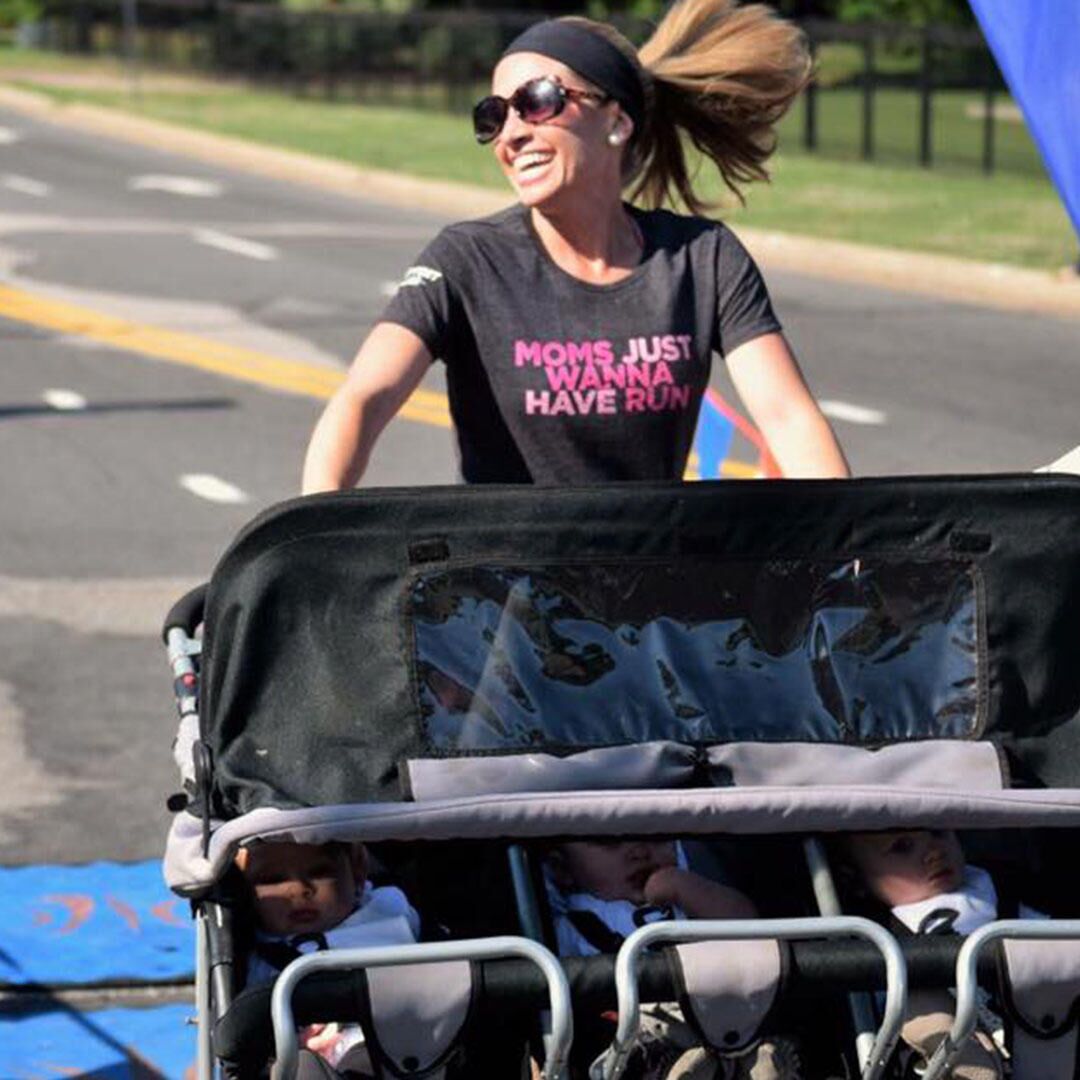 Who says running isn't a team sport? With three toddlers in tow, Suzy Goodwin recently completed the North Carolina Halloween Half Marathon. And yes, that's as hard as it sounds.
"The down hills were actually a lot more challenging than the up because my stroller doesn't have a handbrake," Goodwin tells The Bump , adding that she ran with a SafeTech triple jogging stroller. "Even though I got to 10 miles of stroller running during training, we still had a 'crew' (family, friends) every three miles on the course just in case. If for some reason the babies weren't having it, I would have just dropped out. It took a lot of logistics management to pull off!"
It's a good thing she was able to complete the 13.1-mile race; Goodwin's time of 2 hours, 1 minute and 19 seconds is pending review for the Guinness Book of World Records. And that time includes a diaper change at mile seven.
"A triple stroller record is just obscure enough," she jokes to Good Morning America.
Goodwin isn't just running for glory. She's running to raise money for the Cape Fear Valley Health NICU, where her now-14-month-old triplets spent the first two months of their lives.
"This is the biggest way I know to say thank you and honor the work God did through the NICU nurses and doctors," she says, explaining that the babies were born at 30 weeks. "The most satisfying thing is hearing from nurses who haven't seen the triplets in a year saying, 'It's great to see the Goodwin triplets.'"
Goodwin hopes that exposing the triplets and their 3-year-old brother to athletic pursuits from such a young age will set them up for a healthy lifestyle. And racing with them comes with some other perks as well.
"[They] like taking in the sights and sounds at a race. They typically nap really well afterward, having engaged with all of their senses," she tells PEOPLE.
Plus, as Goodwin tells GMA, "It's always great to pass the men and hear them mutter under their breath, 'The mom with three babies just passed me.'"