Here's How Much Sex Couples Are Having to Get Pregnant
You know you wanted to know.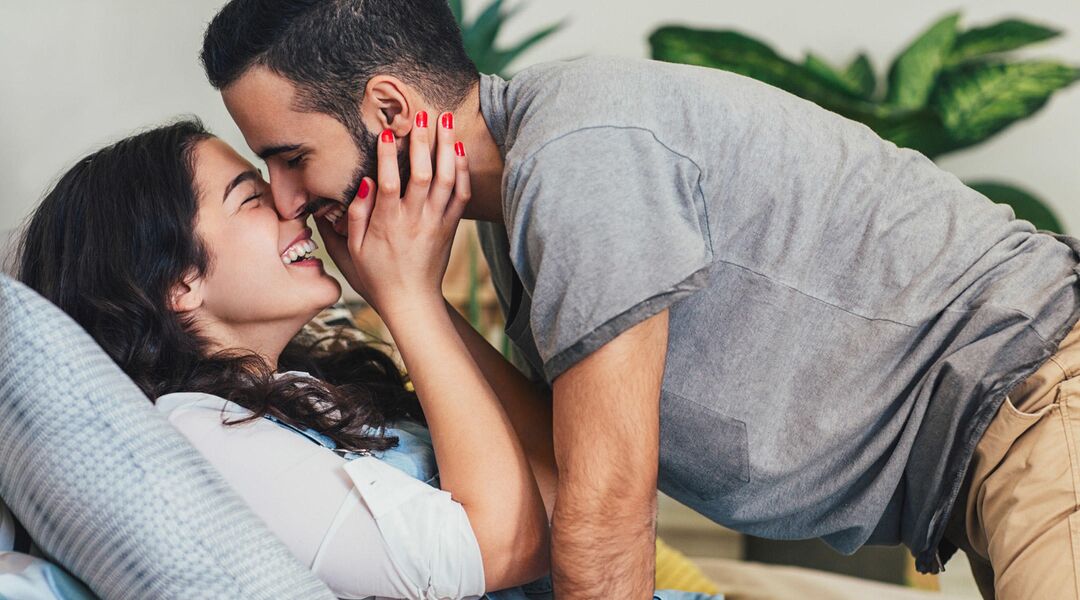 Some disclaimers, to start: Everyone's road to getting pregnant is different. While some barely have to try, for others, it takes years. And we can't predict your odds for you. But that being being said, have you ever wondered how often the average couple is giving it a go—and how you and your partner stack up? One survey finally put some numbers behind babymaking sex. You know you want to know.
We have Channel Mum, a UK pregnancy and parenting vlog, to thank for this data. The team interviewed 1,194 parents about their TTC journey, and found that half admitted to getting it on much more frequently after deciding to have a baby. From there, things get pretty interesting.
How much sex are TTC couples having?
In an email to The Bump, Channel Mum reported that couples have sex 78 times before getting pregnant, averaging 13 times each month.
Of course, there are outliers. About 10 percent of couples said they had sex 15 to 20 times each month, while 5 percent reported almost daily.
On the other end of the spectrum, 5 percent said they got pregnant after one attempt each month.
Are they enjoying it?
Depends who you ask. Just over half (51 percent) of men said they 'loved' it, compared to 34 percent of women. Still, 18 percent of parents recalled feeling like sex became more of a chore.
…How are they doing it?
Missionary was by far the most popular position, used by 75 percent of the couples. Doggy style was second at 36 percent, with the eagle position rounding out the top three at 30 percent. (More on babymaking sex positions here).
Are they doing anything else to boost their pregnancy odds?
Not so much. Only half of women said they timed sex to fertile days. About 39 percent said they improved their diets and took vitamins to help them conceive.
How long until they got pregnant?
Everyone involved in this study was a parent, meaning eventually, everyone saw success. On average, it took 185 days, or six months, between deciding to have a baby and actually getting a positive pregnancy test. For one in five couples, however, it took between a year and three years.