Instagram vs. Reality: Blogger Gets Real About Postpartum Bodies
#NoFilter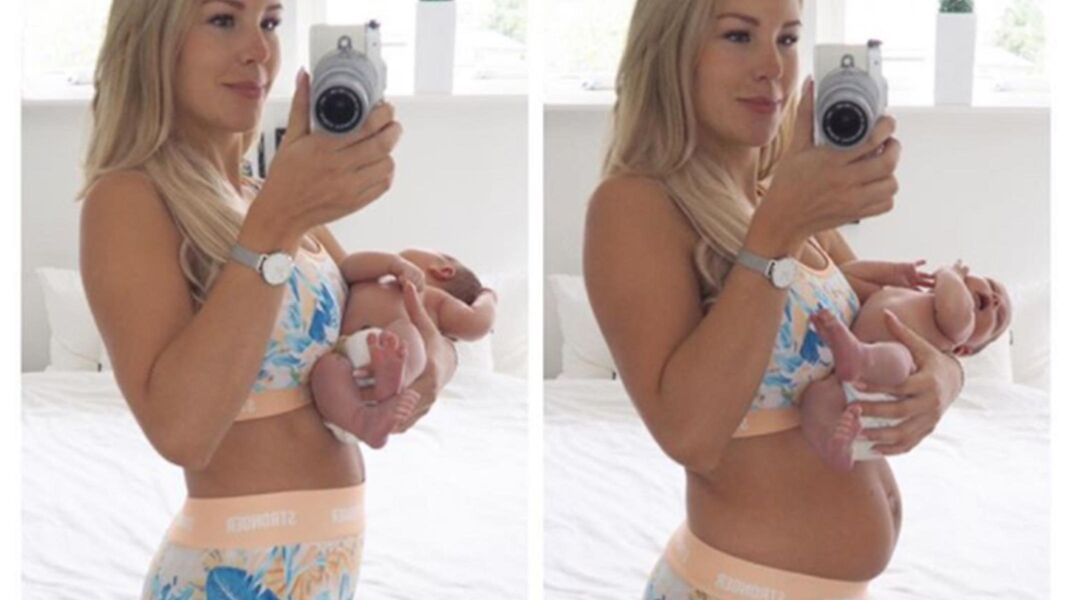 As you scroll through your Instagram feed, you're definitely seeing a ton of cute babies. But you're not usually seeing the full picture: the mastitis, the stretch marks, the perpetual spitup. And why would you expect to? Instagram is where we share the most picturesque versions of our lives. So it's a pretty big deal that one influencer decided to show exactly what she would typically hide as a new mom.
In a post featuring side-by-side photos labeled 'Instagram' and 'Reality,' Swedish blogger Sandra Uhrdin poses for nearly identical shots with her 11-day-old son. In the 'Instagram' photo, high-waisted leggings suck in her postpartum belly. In the 'Reality' photo, she bares what remains of her bump.
"It takes time for the body to recover after a pregnancy," she writes in the caption. "It's important to give your body time, no one will be restored overnight. My body has given me two healthy boys and I am forever grateful. 11 days old today!"
More. Of. This. Please.
With over 17,000 likes, it's clear her 40,000 followers want more of this too.
We can help. It's time to celebrate postpartum bodies for all the work they've done—and be patient with the healing process.