Insurance Companies Feel 'Burdened' by Cost of Premature Births. Here's Why That's a Good Thing
The solution could save them money and save you stress.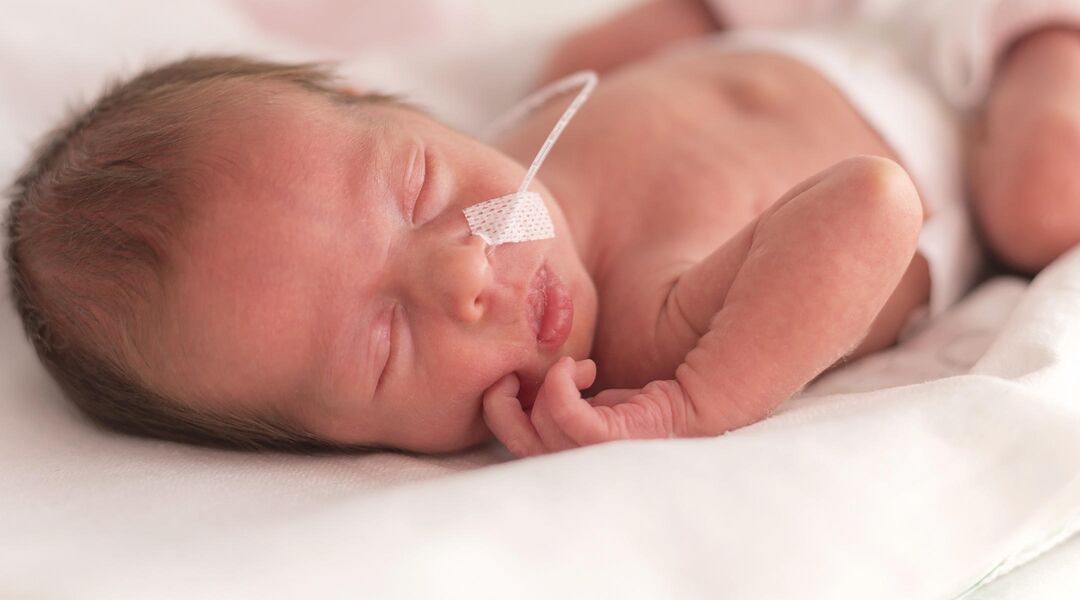 While having a baby isn't cheap, having a preemie is even more expensive. The most recent group feeling the burden? It's not parents—it's insurance companies. A new study found employer-sponsored health plans spend over $6 billion extra each year on babies who arrive before 37 weeks.
If you don't have a lot of sympathy for insurance companies whining about covering your baby, we don't blame you. After all, you didn't ask for this, and you're the one putting on a brave face and bearing the NICU day after day. But this Pediatrics study, researched by University of Utah and the Centers for Disease Control and Prevention (CDC) says the steep costs are incentivizing insurance companies to look for—and cover—pregnancy interventions that prevent premature birth and birth defects.
A quarter of the insurance costs of premature care are going toward the 6 percent of premature babies with major birth defects. Insurers don't want to be allocating such a large portion of funds on such a small group.
"The contribution of this study is to start to tweak out the contribution of birth defects to that overall cost burden so we can start to prioritize efforts at prevention of both preterm births and birth defects," Norman J. Waitzman, PhD, professor and chair of the Department of Economics at the University of Utah, says. "This is a multi-billion-dollar burden. In order to prioritize interventions, we have to have an accurate estimate of what the costs are and how those are broken down because often times interventions are tailored to specific populations."
About 1 in 10 babies in the US are born early, and not all preterm births can be prevented. While interventions will be more closely evaluated, study lead author Scott D. Grosse, PhD, research economist at the CDC's National Center on Birth Defects and Developmental Disabilities, says there's a few common sense things women can do to lower their risk of delivering early.
"Before getting pregnant, women should talk to their doctor and follow their guidance about eating healthy, including enough folic acid, and avoiding tobacco and alcohol around the time of conception as well as throughout pregnancy," Grosse says.