Jessica Biel Eating Breakfast in the Shower Is All of Us
Because alone time is a luxury.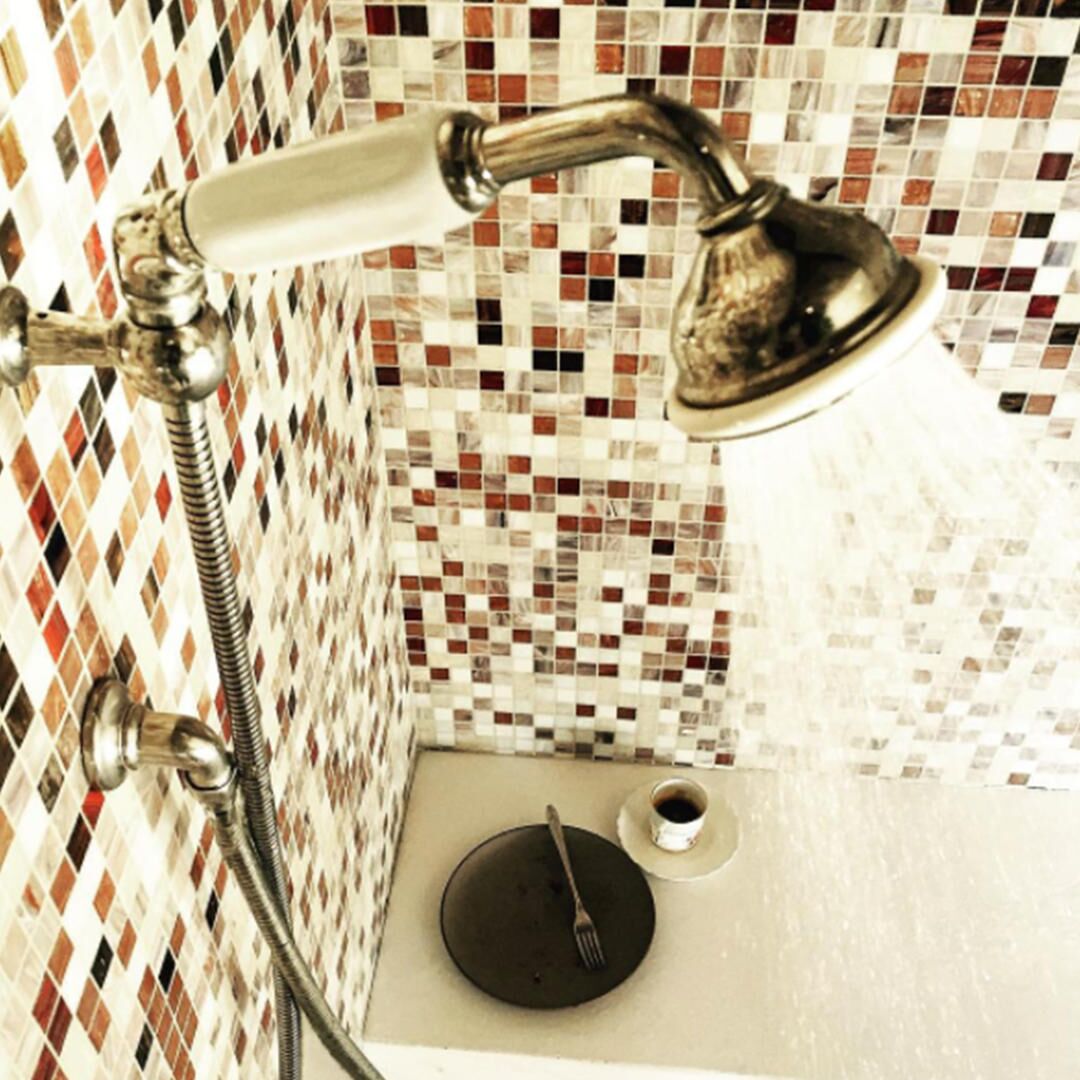 When you have an 18-month-old, leisurely mornings are not a thing. Your breakfast probably consists of your toddler's leftover soggy Cheerios and, if you're lucky, some cold coffee. But Jessica Biel is revealing a secret for turning it into the parenting equivalent of a five-star dining experience. You ready? Bring your meal into the shower for some alone time.
That's exactly what Biel, mom to one-year-old Silas, did this weekend. And reactions to her Instagram post of the experience show she's not the only one.
"Yes. I eat in the shower. I admit it. Chicken apple sausage and espresso. Try it. I dare you," she captioned the photo of her plate on the shower ledge, along with the hashtag #ShowerEats.
A slightly watered-down espresso seems like a fair trade for being able to salvage each sip in silence, and if a soggy sausage means you don't have to share, so be it.
"I'M NOT THE ONLY ONE!" one commenter rejoiced.
"I eat, hide, pray and half-sleep in the shower," admits another.
"I like to enjoy a beer all by myself in the shower after the kiddo is down for the night…it's survival," another says.
Parenting requires a ton of life hacks you may be reluctant to own up to. Just ask Bumpies who were brave enough to share their new-mom confessions with us:
"I am rear-facing my kid as long as possible, not really for the safety benefits, but so she can't see me eating snacks and drinking soda."
Sometimes, a little in-law manipulation is required:
"I leave my baby with my in-laws once every other week and tell them that I'm on the way to a 'postpartum check-up.' I really just go to get a mani and pedi."
Have any parenting tricks up your sleeve? Your secret's safe with us.