How Not to Fall Victim to Katherine Heigl's Pregnancy Cravings
Her sweet tooth came out of nowhere.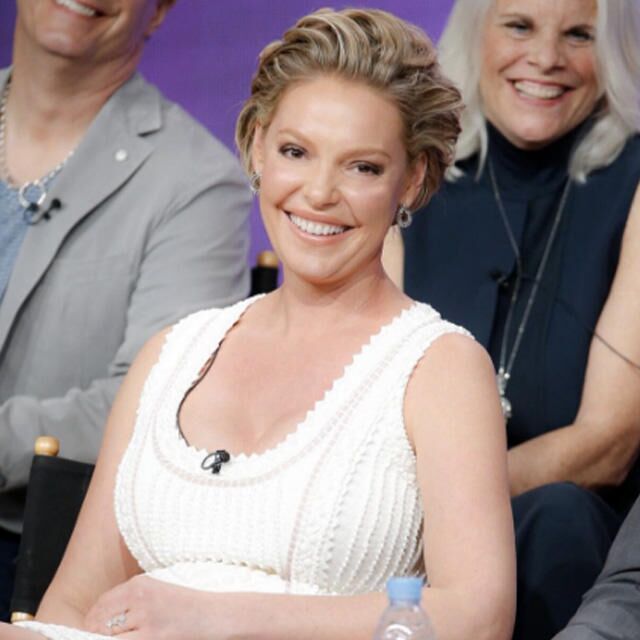 Katherine Heigl: Back away from the donuts!
The actress fessed up to her all-consuming pregnancy craving in an interview for her new TV drama, Doubt, on Wednesday night. While she says she's become a sucker for anything sweet, donuts take the cake, so to speak.
"The sugar thing has been really bad, and I'm not generally a sugar person," Heigl says. "I don't know if you've been on sets much but they always have craft service and they have, like, three boxes of donuts every day. I just try to take a bite or two or six."
It doesn't end there.
"I mean, on occasion I'll have dessert, but every day—I mean, if you put a cinnamon roll in front of me, it could get ugly."
The tenacity of cravings is a new experience for Heigl; While she's already mom to two girls, Adelaide Marie Hope, 4, and Naleigh Moon, 7, this is her first pregnancy. So far, it's been smooth sailing.
"I feel great! I am very, very grateful," she says. I've had a really easy—knock on wood—pregnancy so far. Just tired and hungry."
It's just fine to indulge in a sweet treat now and then. But you'll want to substitute some healthy alternatives in for those recurring junk food cravings. We can help.
If you're craving candy:
Mangoes, bananas and grapes are among the sweetest fruits, and deliver fiber and nutrients such as potassium and vitamins A and C.
If you're craving ice cream:
Try frozen yogurt or real fruit sorbets instead, which still provide calcium and vitamin C.
If you're craving pizza:
Go heavy on the vegetables: Olives, mushrooms, zucchini and bell peppers add fiber and are rich in nutrients such as vitamin C and potassium. Opting for whole wheat crust can lessen the guilt.
If you're craving french fries:
Go for sweet potato fries. Sweet potatoes have a lower glycemic index than white potatoes, so they may make you feel fuller longer. If you're making them at home, toss the sweet potatoes with a little olive oil and salt and bake them instead of frying.
H/T E! News