Kids Share Hurricane Irma Stories in 6 Words
The sense of perspective we need.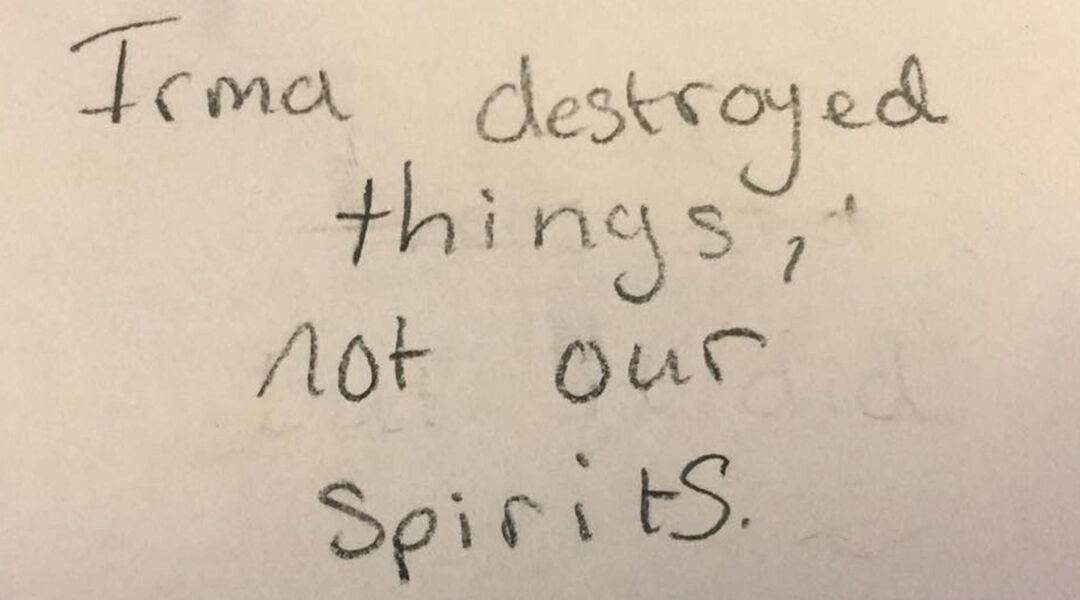 Thanks to all of their crazy labor and delivery stories, we've thought a lot about how the recent hurricanes have affected pregnant women and new moms. But what about kids? One Florida teacher's Facebook post shows kids may have the best perspective of all.
Jon Mundorf, a teacher at P.K. Yonge Developmental Research School in Gainesville, Florida, asked his class students to share their Irma stories in six words. And in only six words, they demonstrated some serious resilience.
The best part? These kids prompted adults to think more about their own positive takeaways from the storm. On each Facebook comment, Mundorf asked the commenters to share their own six-word story. One of the best ones: "Out of devastation comes new appreciation."
According to Mundorf, he has about 100 more six-word stories from his students. Based on the 6,500 likes the post garnered on the Love What Matters Facebook page, we know the Internet would certainly love to see a few more.