This Adoption Process Was Adorably Illustrated With Letter Boards
Pass the tissues!
Published
January 3, 2018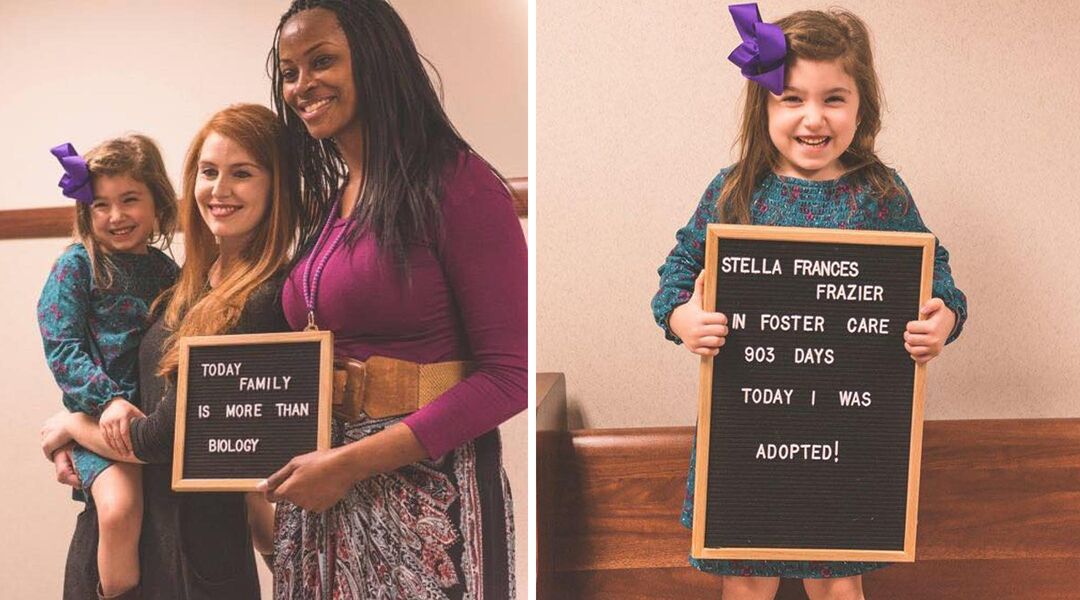 We've seen plenty of moms use letter boards to give voice to the hilariously candid pregnancy and parenting thoughts they wouldn't otherwise say aloud. But a brand new adoptive mother just used them for a much more poignant purpose.
Erica Frazier used letter boards to help share the adoption of her daughter, Stella, with the world.
"I wanted the photos from that day to show our story. It's so much more than just her and I, it's about our village too," Erica wrote in a post shared by the Facebook group Love What Matters.
Frazier asked a total of 20 people—from the judge who oversaw her daughter's case to Stella's adopted cousins—to pose with a unique letter board sharing personalized messages of love and support on her adoption day. For herself, Frazier spelled out, "Today I became her mom forever."
If that gave you all the feels, check out the letter boards from her "village."
The sweet story all started on June 17, 2015, when Frazier met her daughter and "instantly fell in love," becoming Stella's foster mom that same day. After 903 days, they made it official - with an army of supporters right beside them.
"They say it takes a village to raise a child, I'm beyond grateful for my village, my people, my family."
Article removed.