Missouri Moms Find Maggots in Baby Formula
Check your bottles carefully.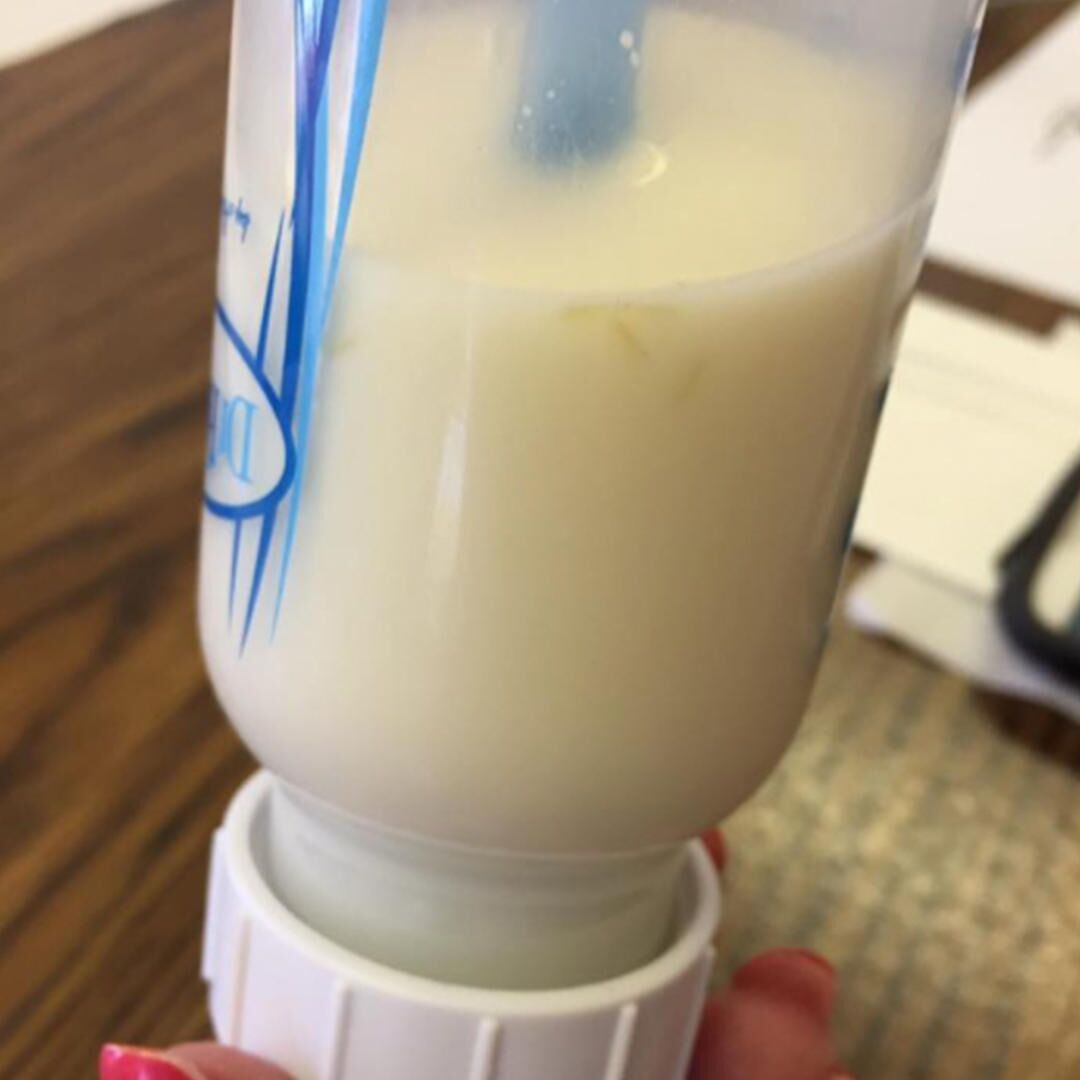 Like many moms, Taylor Seyler began supplementing with formula when her breast milk supply was low or when she'd be away from her baby for an extended period of time. But a recent experience has her swearing it off: She found bugs swimming in the liquid.
"I am absolutely disgusted," the Independence, Missouri mom posted on Facebook, along with several photos of her contaminated powder-based formula. "I dropped Keighan off with my grandma around noon, and after my doctor's appointment, I came back and finished feeding him the bottle of Similac she made. I noticed little thin worm-like things floating in it! Turns out, they're maggots!"
Seyler's not the only mom in her area who's had this experience with formula. Helen Williamson of Lee's Summit, Missouri, tells local news station KHSB she found what appeared to be worms in Nutramigen formula.
"I went to burp [my daughter] like normal. I happened to glance over at the bottle and saw, you know, waves," she says. "I picked up the bottle and held it in the light and I saw worms inching up."
Both brands maintain the formulas were likely contaminated after they were opened. See their statements below:
Abbott, parent company of Similac:
"We take all concerns about product quality and safety seriously. Parents can be confident that our Similac infant formulas are safe. A third-party entomologist has reviewed the photos and concluded that based on the life cycle, and the age and size of the Indian meal moth larva in the photos, they entered the product after it left our facilities and the safety seal was removed. Our products pass rigorous safety and quality checks, including numerous steps to check for foreign objects and ensure proper packaging.
Indian meal moths are very common and can often be found in kitchen pantries inside flour and cereal. To prevent contamination, caregivers should inspect products before use and practice safe handling with powdered formula, including washing hands, closing containers tightly after each use and storing products in a dry, cool, clean place."
Mead Johnson, parent company of Nutramigen:
"We can share with you that we have not received any similar complaints on this batch of Nutramigen. As we understand the situation, the can of product had been opened by the consumer the day before it was used. It is important to note that the introduction of foreign matter into any Mead Johnson product during the manufacturing and packaging process is extremely unlikely given our numerous stringent safeguards and quality control procedures."
However these bugs made their way into baby food, these incidents serve as reminders to closely examine everything baby consumes and emphasize the importance of proper formula storage. Powder should always be stored in a cool, dry place. Cans of ready-to-feed liquid can be stored in the refrigerator for 48 hours once opened.