When a Rash Is Not Just a Rash: See Mom's Meningitis Warning
"Trust your instinct. Don't let others tell you different."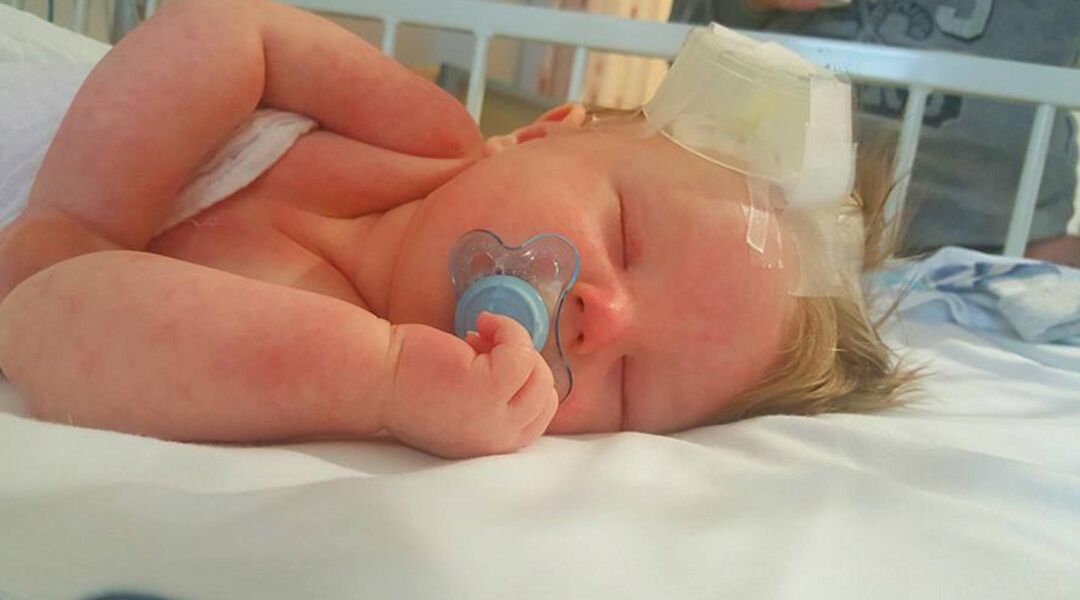 Annabella Hanslow knew something wasn't right with her son, Ashley-Jay, when she took him to the doctor for a fever. In fact, she noticed red spots on his back during the examination. But the doctor indicated the 16-month-old was fine. Twelve hours later, the spots had spread and he was diagnosed with bacterial meningitis and sepsis.
The story is not completely unfamiliar in the UK, where Hanslow is from. The UK sees about 3,200 cases of meningitis each year. Septicaemia—or the blood infection known as sepsis—often comes in tandem as the body tries to fight off bacterial infection. While somone dies from sepsis every 3.5 seconds in the UK, here in the US, because of standard, free vaccinations, the rate is much lower: one death every two minutes.
Ashley-Jay is still fighting. But doctors expect him to get worse. Hanslow shared a photo and explanation of her son's condition on Facebook to warn parents about the way meningitis and sepsis are diagnosed—or misdiagnosed. Early detection is critical for treatment.
"Just giving some pictures to warn people it don't always start like they say it does," Hanslow writes. She tells CBS that because her son's rash disappeared under what's known as a glass test, doctors weren't properly concerned.
"All of the leaflets say [a meningitis rash] doesn't disappear when pressed down [by a glass]," she says. But this diagnostic method isn't foolproof and not all meningitis rashes are the typical blotchy red.
"When you ring up emergency services, they ask if the rash disappears," Hanslow says. "You will say 'yes' and then they're not concerned. I hope they realize that leaving it for so long can be dangerous."
It's important to track other symptoms that can be indicative of meningitis and sepsis, such as fever, vomiting, headache, red spots and neck stiffness. Even if you're just mildly concerned, contact your doctor. The infection escalates quickly and dangerously.
"Trust your instinct," Hanslow says. "Don't let others tell you different."
In the US, meningitis-preventing vaccines include the Hib, PCV13, MMR and MCV4 vaccines. According to the CDC, they are free for American children under 18.