American University Professor Breastfeeds in Class — Did She Cross The Line?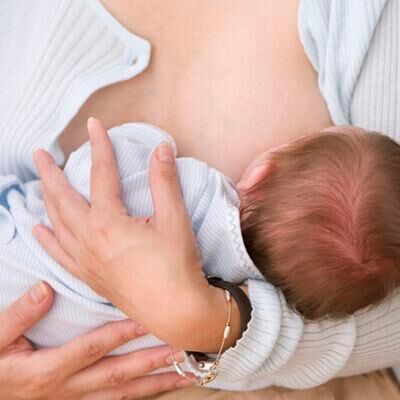 This is a lesson the students won't forget.
Two weeks ago Adrienne Pine, an assistant anthropology professor at American University, brought her baby to school when she was unable to find someone to take care of her sick infant. During one of Pine's lectures, she breast-fed her baby in front of 40 students. Now, the single mom is at the center of a serious debate.
Yesterday, the university released a statement that seemed to scold Pine for her actions. According to the Washington Post, university officials said they understood Pine's dilemma, but felt she should have taken take advantage of options such as, "sick leave, break times, and private areas for nursing mothers to express milk so they can maintain a focus on professional responsibilities in the classroom." The university also believes she put students, faculty, and staff at risk by bringing in a sick child.
Expecting some backlash for breastfeeding in class, Pine used the opportunity to write " Exposéing My Breasts on the Internet," an article where Pine vented her frustrations about what she feels to be a "hostile" and "anti-woman" work environment.
While many understand and empathized with Pine's decision to bring her baby to class, they believe she crossed the line when she decided to breastfeed.
Jake Carias, a sophomore and student of Pine, told the Washington Post that he "wasn't too distracted" with the presence of a baby, until the breastfeeding occurred.
"I found it unprofessional," Carias said. "I was kind of appalled." He later dropped the class.
Do you think Pine took things too far? Do you think this is a matter about breastfeeding in public or benefits for females?