Mila Kunis: 'How Do You Raise a Child Not to Be an A-Hole?'
She earned her success and her kids will do the same.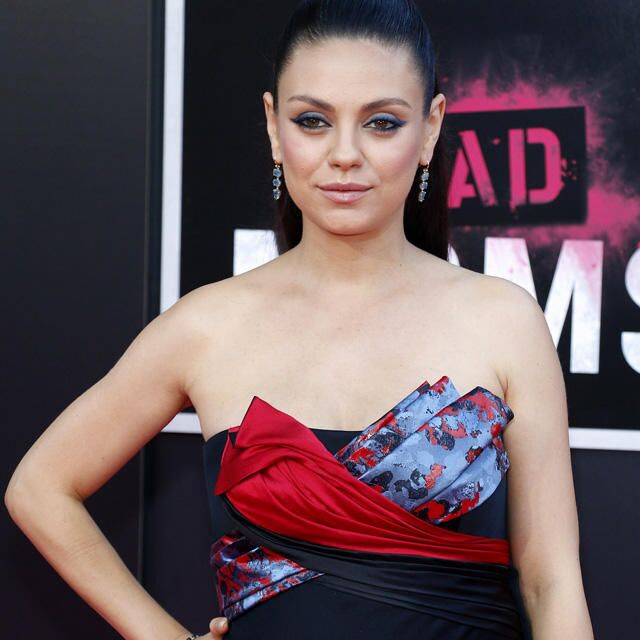 She may be making her red-carpet rounds promoting her new film Bad Moms, but Mila Kunis is adamant that her kids won't have the spoils of Hollywood life handed to them. In fact, that objective has been top of mind for Kunis and husband Ashton Kutcher since before they became parents.
"The one topic of conversation we had even prior to ever having kids was always, 'How do you raise a child to not be an a**?'" Kunis said on the Australian podcast The Kyle and Jackie O. Show. "It's so important because we both came from pretty solid poverty backgrounds and grew up very poor and are very much self-made and are very aware of what a dollar is worth."
The couple, already parents to 22-month old Wyatt Isabelle, and expecting their second baby this fall, have never completely subscribed to the lifestyle of the rich and the famous: They held off on hiring a nanny during Wyatt's newborn days, and recently revealed they bought both of their wedding bands on Etsy for $190.
Kunis isn't quite sure how she'll impart her humble values just yet, but she jokes about the general gist:
'You are very poor, you have nothing. Mommy and Daddy have a bank account.'"