You Have to See the Reason This Newborn Is Clutching an IUD
#MirenaFail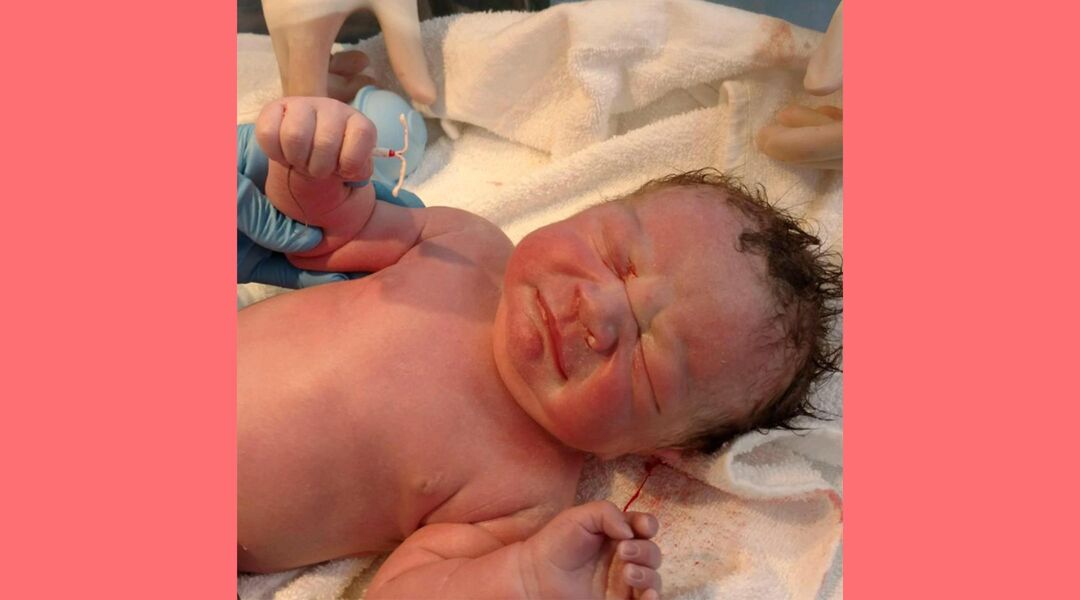 Things might get a little awkward if this baby ever sees his own birth announcement.
Dexter Tyler made his debut on April 27. We know that from his mom's Facebook post, which features him holding her (failed) intrauterine device.
"Mirena fail!" mom Lucy Hellein's post begins. And the Mirena IUD pictured isn't just a prop for the birth announcement; it was actually found behind her placenta.
For Hellein, this baby comes as a blessing (as noted in her hashtags). But women should know that the rate of IUDs failing is extremely low: less than one percent. In fact, the The American College of Obstetricians and Gynecologists recommends them as the best option for most women, since they don't have to be used "perfectly"—the way the pill must be taken every day.
Clearly, it didn't work perfectly here. But the internet is loving baby Dexter; his birth announcement has been shared over 63,000 times as of May 3.