Same-Sex Adoption Now Legal in All 50 States
Nearly a year after SCOTUS's decision on gay marriage, same-sex couples have another big win in their court.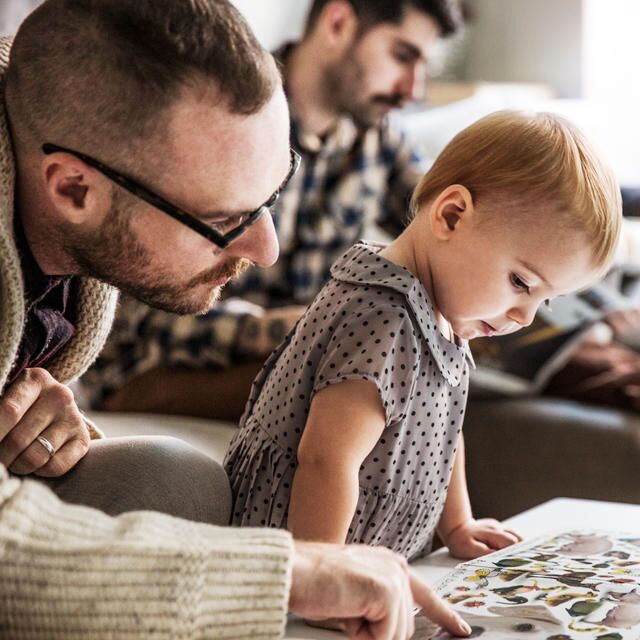 Yesterday, adoption for same-sex couples became legal in all 50 states. A federal judge ruled that Mississippi's ban on gay adoption—a 16-year-old state law—is unconstitutional.
Other states, including Florida, Nebraska, Alabama and Michigan had similar laws in place, but have since been overturned.
Citing the Supreme Court ruling on gay marriage, which deemed state bans on same-sex marriage unconstituional, US District Judge Daniel Jordan explained that logically, gay family rights should be protected as well.
"It also seems highly unlikely that the same court that held a state cannot ban gay marriage because it would deny benefits—expressly including the right to adopt—would then conclude that married gay couples can be denied that very same benefit," Jordan wrote.
The initial lawsuit challenging Mississippi's ban was filed in 2015 by four same-sex couples. Each of the couples came from different backgrounds and had unique circumstances for seeking adoption; the only common factor was that they were gay. The families were supported by two advocacy organizations: the campaign for Southern Equality and the Family Equality Council.
Even the former Mississippi governor responsible for law banning same-sex adoption, Ronnie Musgrove, spoke out in favor of overturning the ban:
"This decision that all of us made together has made it harder for an untold number of children to grow up in happy, healthy homes in Mississippi—and that breaks my heart," he wrote in a blog post for the Huffington Post.
Despite this ruling, roadblocks to parenthood still remain for same-sex couples. But companies like Etsy, Spotify and other major businesses are taking steps to ensure all parents, regardless of sexual preference and method of starting a family, are able to spend time with their children by offering generous—and nondiscriminatory–paid parental leave.