Mom Changes Eight-Month Old's Name Because It Just Didn't Fit — What Do You Think Of This?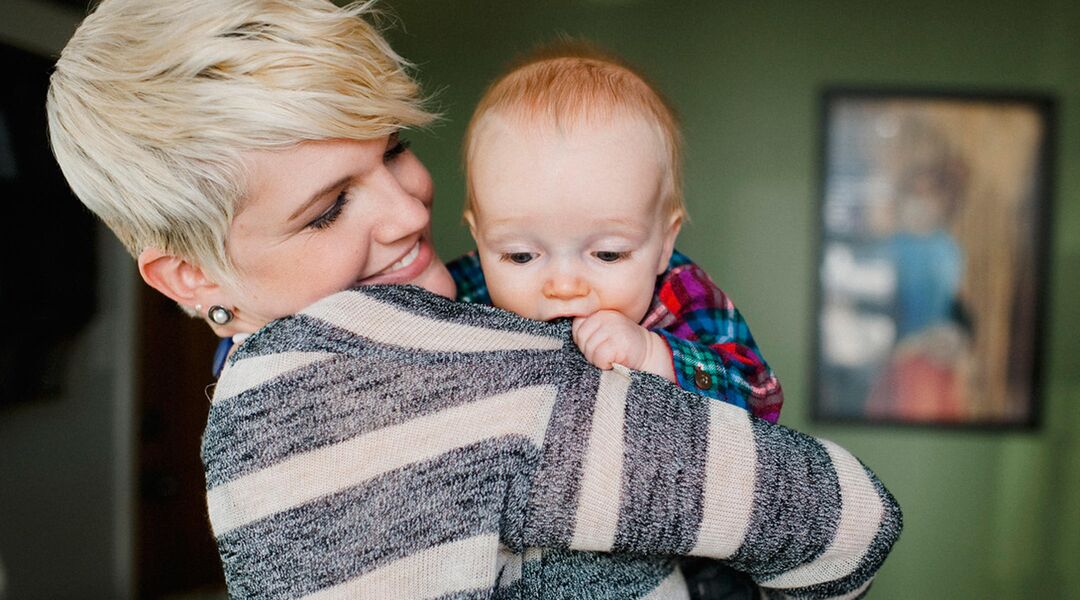 When Kelcey Kinter gave birth to her second child, a baby girl named Presley, she thought everything was perfect. But just four days after welcoming her daughter, Kinter revealed that something about Baby Presley just wasn't right. Turns out, mom felt that  baby's name was all wrong for her personality. 
She told HuffPo Live, "We chose a name that, I looked at my baby on the third or fourth day and was like, 'that's weird. That's not her name. But I was like, 'oh I'll grow into it. I'm sure I'll just get used to it.' And six months later, I bristled every time someone called her by that name. It wasn't their fault, it was what we told them to call her."
On her website, The Mama Bird Diaries, Kinter wrote, "You know, 9 months is a really long time to come up with a baby name. But apparently, not long enough for me. Because when my daughter was about a month-old, I looked down at that sweet, scrunched up face and thought, 'This baby is absolutely, definitely not a Presley.' Oh man. We gave our kid the wrong name. But I said nothing. I just figured I would get used to it. Presley just needed to grow into her name. Or I needed to grow into it. Or something.'" Eight months later, Kinter told her husband that the name was all wrong — and it was time to change it.
But after eight months of life with their daughter, dad wasn't exactly convinced that her name should change. Kinter continued, "He was like, 'What? What are you talking about?' And then two more months of negotiations and discussing it — I said, 'her name's Summer, I know her name's Summer.' And we, finally at eight months, changed her name," added, "I just knew it wasn't right and I have to tell you, once I changed it, I never had one moment of regret. I just wish I had done it much sooner. So does my poor husband."
Kinter, a two-time mom, sympathizes with parents-to-be who are struggling to find a name for their child. "If you change your baby's name and you have more kids, you really can't do it again. It's okay to change it once, but then if you change it again, then people are like, 'okay, that's too much.'" And though the whole process was entirely frustrating, mama didn't lose her humor. She says on her site, "Unless you're a newlywed, legally changing a name is not easy in this post 9-11 world. At least not in New York City. They wanted to make sure my child wasn't a terrorist or perhaps changing her name to try to avoid some kind of prison sentence, debt or IRS investigation. Now I can't account for every moment when she's napping but I think she's led a pretty honest life so far."
And little Summer seems to be doing just fine, even though tons of personalized baby gifts did make the change a little, uh, confusing. "Now we have all these retro 'Presley' gifts and it's just part of her life story," says mom.
What was the hardest part of choosing a baby name for your baby? Did you wish you could wait to get to know them more before deciding?