When Breast Isn't Best: Formula Mom Pens Viral Post
Healthy, happy and fed is what matters most.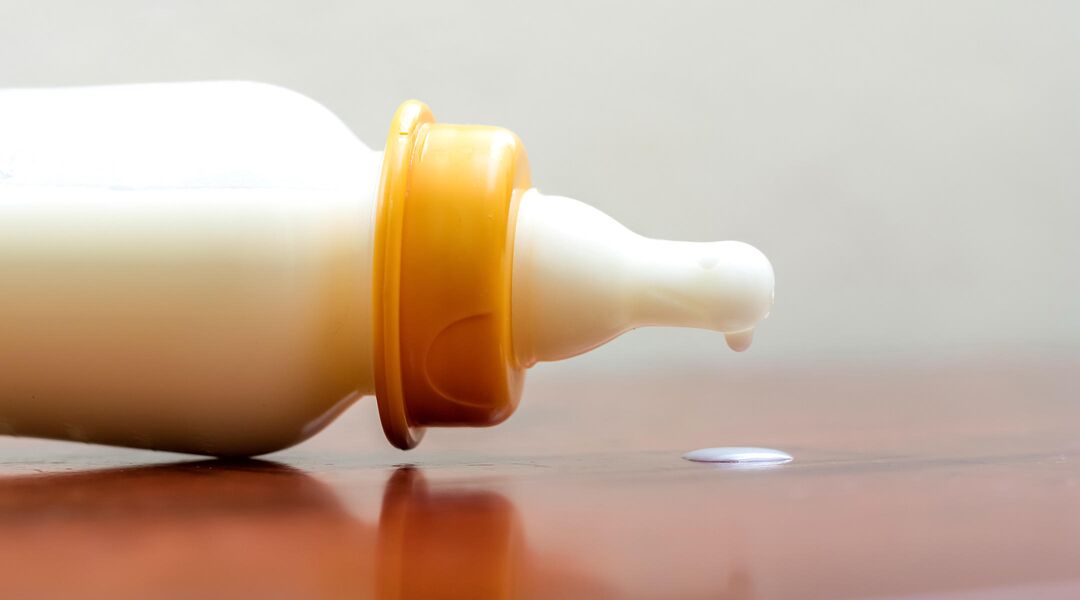 Annie Ferguson Muscato certainly didn't expect to get a lecture in the baby food aisle of her local Target. While picking up a can of formula, a stranger approached the Gainesville, Florida, mom, informing her that "breast is best."
As if she hadn't heard that before.
After this encounter, Muscato took to Facebook, using the platform to both defend her choice and explain why she shouldn't have to.
"Dear Stranger in Target," she begins, "You didn't need to tell me, 'breast is best' as I was buying a can of baby formula, because I already know."
She explains that she took breastfeeding courses before her baby was even born, how her daughter nursed within an hour of birth and that she visited a lactation consultant after nursing became a challenge.
"But, let me tell you what else I know," she continues. "I know that my baby began screaming after she ate. Writhing in pain. Inconsolable. I know over the last month and a half I have exclusively pumped and tried slow-flow bottles of breast milk, I have tried different positions, I have seen another lactation consultant…I know that I tried cutting soy, and dairy, and leafy greens from my diet to make my milk more digestible for her…all because 'breast is best.'"
Finally, a feeding breakthrough: hypoallergenic dairy protein-free formula. The screaming stopped and the smiling and sleeping started. For a while, Muscato says she was saddened that her "body failed" her baby. But then she realized what's most important: "I know happy, healthy baby is best. I know FED is best."
She ends with a call to action, asking the stranger, and other moms, to support one another.
We couldn't agree more. If you need to formula feed baby, check out the list of feeding supplies that will help you get the job done:
10-16 bottles and nipples, both four and eight ounce (if fed strictly by the bottle, baby will go through about ten in the four ounce size per day)
Liners, for disposable bottles
Bottle warmer (cuts down on nighttime trips to and from the kitchen)
Bottle sterilizer (if your dishwasher doesn't have one)
Bottle brush
Dishwasher basket for small items
4-8 bibs
Burp cloths
High chair
2-4 pacifiers
Formula