Mom Donates Over 1,000 Ounces of Breast Milk to Hurricane Harvey Babies
"The least I can do is give back to someone in need."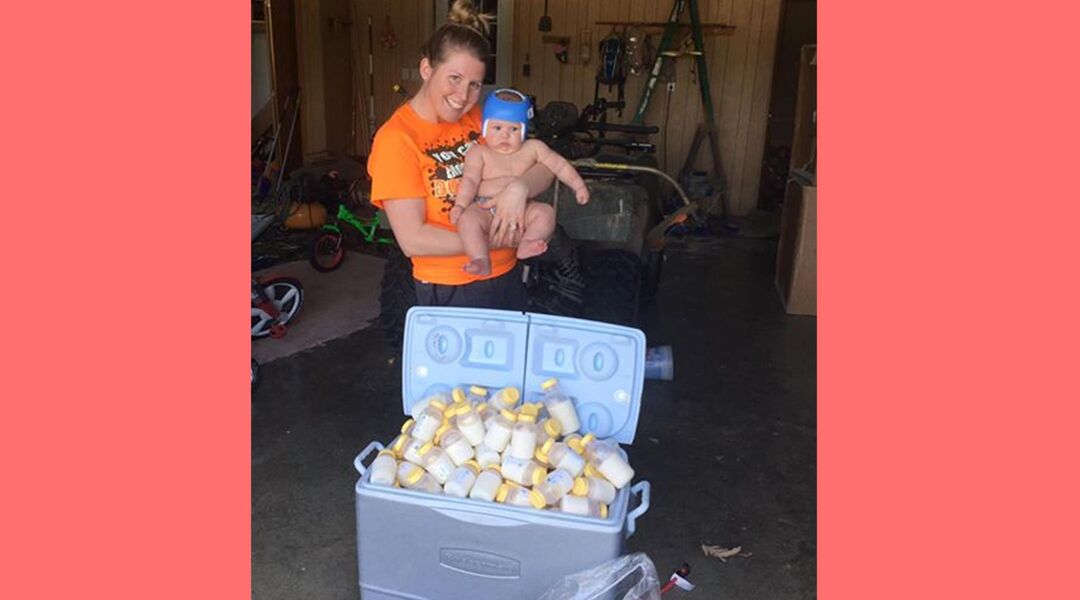 For the first month of her baby's life, Danielle Palmer couldn't feed him her breast milk. A congenital heart defect meant eight surgeries and an endless stream of feeding tubes. But determined to keep up her supply for him, she pumped. And pumped. And pumped. And she accumulated 1,040 ounces to donate in the process.
While Palmer had donated some of her stash, she had more milk than she knew what to do with. But baby Truett's speech therapist had a suggestion: donate to moms who had lost their pumps or were facing supply issues in light of Hurricane Harvey.
"I was excited," Palmer tells TODAY. "I had this large stash and knew I could share that with someone. The least I can do is give back to someone in need."
Plus, as Palmer explains in a local news interview, she hoped to help alleviate some of the stress Houston moms must be feeling.
"With breastfeeding, stress plays a big role in your supply," she tells News 4. "If you become stressed, your supply will drop."
If you're considering donating breast milk, formal milk banking services like Human Milk Banking Association of North America exist to properly screen and store breast milk. The FDA is hesitant to condone milk sharing because of the health risks it can pose if not properly vetted. Luckily, more tools are becoming available to alleviate this concern—yep, there's an app for that.